Thursday 02.07.15
Christians kjeller
Rypdal & Tekrø
Concert start: 23:30
Price single ticket: NOK 300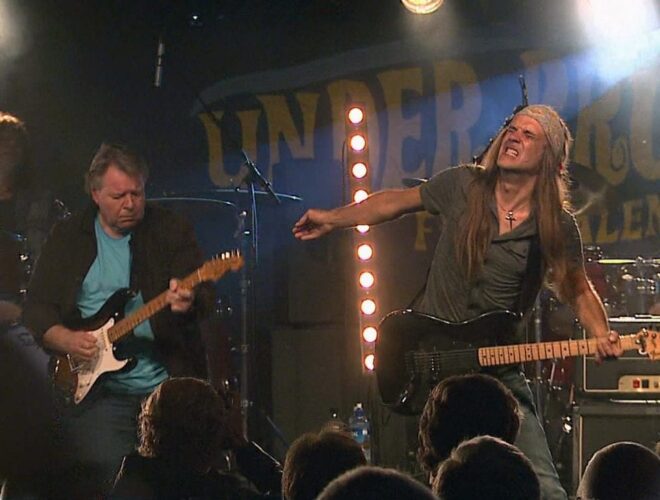 Two guitar heroes and eventually legends bark together in Christian's basement!
Rypdal & Tekrø come from different musical styles, but meet in common energy and joy of playing. Terje Rypdal has taken part in some of jazz's most important events and has played with, among others, Jan Garbarek, Palle Mikkelborg, John Taylor and Audun Kleive to name a few. Many people probably remember him from the Vanguards and The Dream which were big bands in the 60s, while others associate him with Supersilent and his own big project Skywards.
In the 80s, Ronnie Le Tekrø was voted one of the world's very best heavy guitarists, and has gained fans all over the world as guitarist and driving force in the heavy rock band TNT.
When the skills of these two masters meet we expect guitar music in a higher unity!
Terje Rypdal (guitar), Ronni Le Tekrø (guitar, vocals), Morten Skaget (bass), Roger Gilton (keyboards), Bård Petter Hovik (drums)