Availability
Kongsberg Jazzfestival is certified with the "Accessibility Mark", and focuses on being inclusive and accessible to everyone.
Some older venues can pose challenges for accessibility, so we have created a detailed overview of the venues and their accessibility for wheelchair users and others with special needs.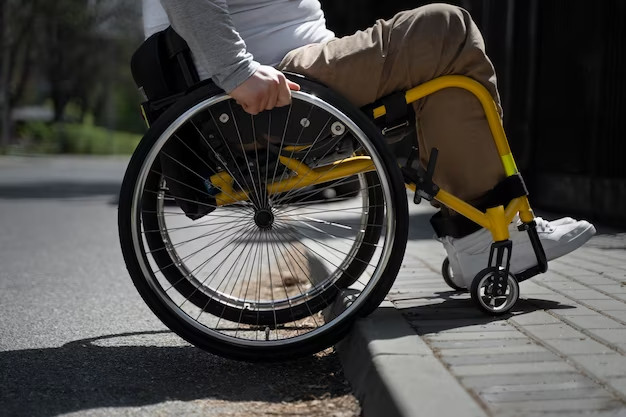 Tickets
Tickets for wheelchair users and companions can be purchased via Ticketmaster.
If the concert venue has its own wheelchair spaces, you can choose this ticket category when you buy your ticket online. You can bring one or more companions with you for free to all our concerts by presenting a valid companion certificate.
Accompanying certificate: Accompanying persons with a valid certificate are admitted to all concerts free of charge. We accept government issued companion certificates.
To collect a companion ticket from Ticketmaster, you must buy an ordinary ticket at the same time and select the ticket category "companion". The accompanying certificate must be presented on arrival, otherwise the full ticket price will be charged. Companion tickets can be collected for NOK 0 www.ticketmaster.no.
GAME VENUES
Below is additional information about, among other things, access and other conditions that are important for wheelchair users and others who need to plan their presence at the Kongsberg Jazz Festival with regard to accessibility.
For visitors who do not use a wheelchair but, for example, have difficulty walking, it is possible to bring a walker and the like into standing concerts.
There will be limited seating at venues with standing concerts, but there are usually solutions and opportunities to sit for those who need it.
It is recommended to arrive early to find a seat. Seats for an entire entourage cannot be guaranteed or that several people can sit next to each other at standing concerts.
Overview of availability and access at each venue:
Kirketorget: Mainly standing places. Wheelchair users can watch the concert from the HC ramp, which has a good view and is in the immediate vicinity of the HC toilets. It is also possible to watch the concert from the main area, i.e. not using the HC ramp, if you e.g. is a group that wants to stand together. We always point out that all festival guests comply with the recommendations of the guards to ensure their own and others' safety at the event. For safety reasons, we do not want wheelchair users to stand at the front or in the middle of the densest crowd during the biggest concerts.
The children's festival: Here there are ramps from the pavement into the area, and to tents. HC toilet available. Please contact the festival office for questions.
Christian's Cellar: Combination of sitting and standing places. Step-free access and accessibility for wheelchair users, but somewhat uneven ground. HC toilet in the restaurant on the 1st floor.
Energimølla: Combination of sitting and standing, except for night concerts, which are standing. The 1st floor is accessible to wheelchair users and has a HC toilet.
Festival street: Seated concerts. Easy access and HC toilet available at Quality Hotel Grand.
Old Kongsberg Cinema: Difficult access for wheelchair users.
Kongsberg Musikkteater Mainly seated concerts, but with some exceptions. Arranged with HC seating, lift, railings, orientation points/guide lines and teleloop. Contact the guards at the entrance for more information.
Old Norway: Mainly standing places. Easily accessible outdoor area and HC toilet inside with ramp access.
The Jazz Box: Good accessibility with a ramp and HC toilet.
Kongsberg Church: Seated concerts. Access via ramp, but cramped and lacks HC toilet.
Private Bar: Easy access and HC toilet downstairs as well as at Meeat Gastropub.
Quality Hotel Grand – Argus: Arrival via the main entrance, lift and HC toilets in the basement.
Smeltehytta: Seated concerts. Good accessibility and HC toilet.
Sølvsalen: Seated concerts. Arranged with HC seating and HC toilet.
Transport and parking:
Most venues are located near public roads. The nearest taxi stands are Kongsberg Knutepunkt and Nytorget. The nearest stop to Kirketorget is the crossing at Fredheim Skole.