Get tickets again!
Saturday 06.07.19
Private Bar
The Real Thing
The band that "never leaves the stage in a dry tuxedo"
Concert start: 14:00
Single ticket price: NOK 250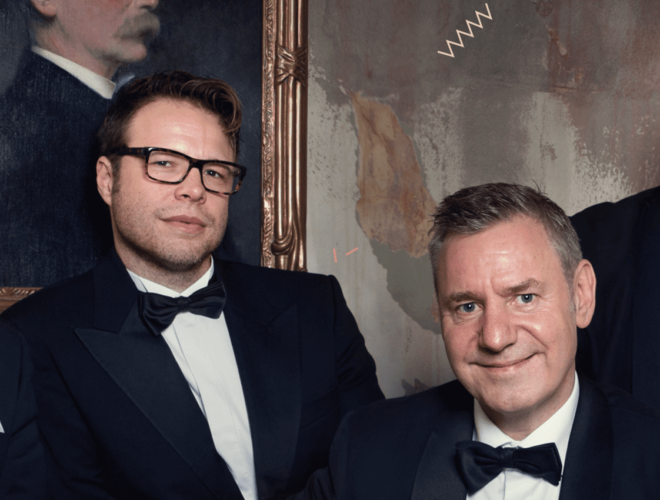 The Real Thing started in 1992 and quickly became a dominant factor in Scandinavian jazz, with its hard swinging, organ-based soul jazz.
In twelve years, the band played more than 1000 concerts and sold over 50 records. The music was i.a. inspired by American greats such as Jimmy Smith, Jack McDuff, George Benson and Wes Montgomery. The result was an extroverted mix of swing, blues, soul, Latin and funk.
The band that "never leaves the stage in a dry tuxedo" built up a solid fan base, also outside the jazz community. They are now ready to fire up the tour bus, lift the 200 kg Hammond organ, check that the bow is straight and let loose on old and new repertoire, not least from the album "Oh No, Not The Real Thing Again..."
Palle Wagnberg – organ
Staffan William-Olsson – guitar
Hermund Nygård – percussion
Dave Edge – saxophone
The doors open at approx. 13:00
Concert start at 14:00
Age limit: none
Accompanying person with an accompanying certificate: only needs to buy a seat ticket and only pays the ticket fee. Contact Ticketmaster for further information.
[event id="15678″]
[festival pass]