Friday 08.07.22 am
Energimølla
Sun-Mi Hong Quintet
Drummer Sun-Mi Hong was born and raised in Korea, but after seven years in Amsterdam, she has now firmly established herself on the European jazz scene. She performs with a quintet at this year's festival.
Concert start: 1400
Single ticket price: NOK 350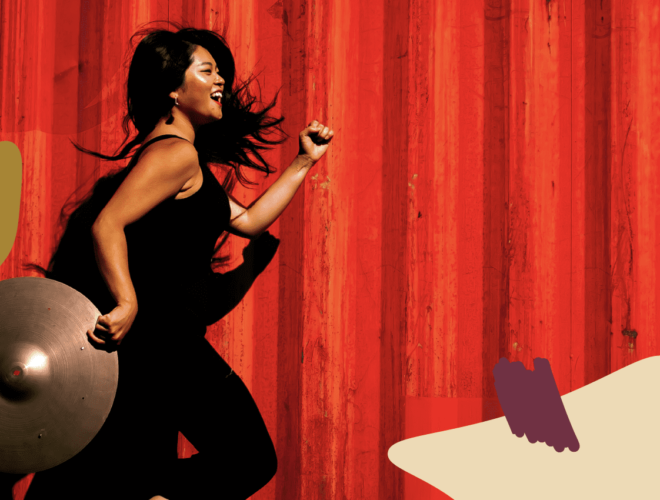 Sun Mi Hong mentions musicians such as Brian Blade, Wayne Shorter and Elvin Jones as sources of inspiration, and that says a lot about the kind of music her quintet plays. The expression is energetic and vital with an exceptionally groovy drummer behind the drum kit. But this American-inspired music is mixed with European impressionism and Korean music, and it is characterized by dramatic and emotional variety, from sensitive minimalism to a fierce and expressive expression. Sun-Mi Hong is not only an exceptional drummer, but also a talented composer. The quintet mainly plays her compositions. In 2018, she won Dutch Jazz Competition . In 2019, she was selected to Young VIPs Tour – a tour where 25 Dutch jazz clubs select particularly promising bands. She and the quintet have since played on several important stages, such as Ronnie Scott's in London and The North Sea Festival. The recognized website ProgJazz states that "Sun-Mi Hong feeds our optimism and our hopes for the future of jazz music".
Nicolò Ricci: Tenor
Alistair Payne: Trumpet
Chaerin Im: Piano
Alessandro Fongaro: Bass
Sun-Mi Hong: Drums