Thursday 03.07.14
Kirketorget
Sivert Høyem + Kent (Support: Babylon Brothers)
Concert start: 19:00
Price single ticket: 490 + bill tax, -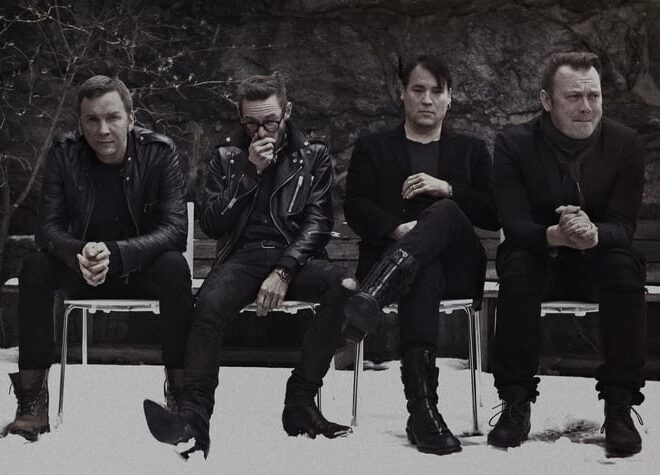 Sivert Høyem is, since Madrugada's breakthrough in 1999 and later as a solo artist, considered one of Norway's very best songwriters and vocalists, and not without reason. With a voice that can be measured against the greatest in rock, he has sung his way straight into the Norwegian folk soul. After touring a lot abroad in recent years, Høyem is looking forward to playing at home again this summer. "I'm really looking forward to playing for my Norwegian audience again," says the vocalist in a comment.
On March 10, Høyem finally came out with a long-awaited new record, which has already been reviewed by Aftenposten to be "one of the year's more solid albums", topped with a roll of the dice five. The first single from the album was released in January, and the press has been generous with words of praise. "If this sample sets the tone for Høyem's fifth album "Endless Love", it's just a matter of waiting for something fantastic" wrote Torgrim Øyre in Dagbladet, giving the single a roll of the dice on 6.
Sivert Høyem last played at the Kongsberg Jazz Festival in 2008, then with Madrugada and to a completely sold-out Kirketorg. Since then, we have received many requests to bring Sivert back to the festival, and this year we have finally made it happen! We are very much looking forward to presenting Norway's best rock vocalist at Kongsberg, and think it is extra nice to be able to grant Kongsbergens' top wish among artists just this year, when we celebrate our 50th festival.
Kent have since their debut in 1995 positioned themselves as one of the biggest bands in Scandinavia. After the success in 2012 with "Jag är inte redd fo mörket" where the opening track was described by Marius Asp in Lydverket as one of the most beautiful bands presented in the last decade, they are now finally in the studio with a new record, and the expectations are sky high!
In 2002, Kent had his big breakthrough in Norway with the album "Vapen och ammunition", where the hit song "Dom andra" led to the whole of Norway getting to know the band. In Sweden, Kent can be considered superstars, where they have, among other things, managed to sell 30.000 tickets to Stockholm Stadium in less than three hours.
Kent is a band with a wide audience appeal, and has fans both among the more discerning rock audience and the man in the street. The band has been described as a Nordic U2, Coldplay or Depeche Mode, and despite the fact that they have been around for almost 25 years, they are still considered innovative and highly topical. The band last played in Norway in 2012, and the fans have since waited patiently for more opportunities to experience the rock favourites.
Support: Babylon Brothers)
Four of the country's most beautiful musicians play self-composed, groovy, catchy and audience-friendly with energy and punch. If one tries to categorize the music, Funky Jazzrock is probably descriptive, interspersed with influences from both the Latin, jazz and pop worlds. Staffan William-Olsson (guitar), Frode Mangen (keyboards), Tom Erik Antonsen (bass) and Erik Smith (drums).
The ticket gives access to an entire evening at Kirketorget! The program at Kirketorget on Thursday is as follows:
18:30 - doors open
19:00 - Babylon Brothers
20:00 – Sivert Høyem
22:30 – Kent