Friday 06.07.18 am
Argus Grand Hotel
New voices: Juno
This year too, young musicians are presented under the vignette 'New Voices'. This year there will be a double concert with the quintet Juno and the quartet Master Oogway.
Concert start: 17:00
Single ticket price: NOK 200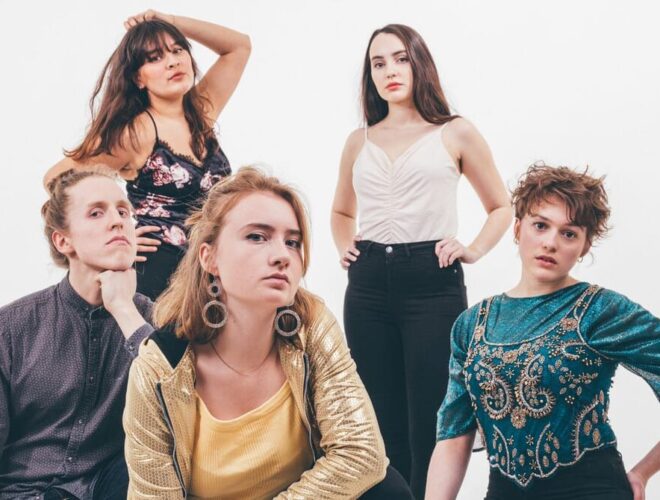 NB! Joint ticket for both Nye stemmer concerts.
17.00 June
18.30 Master Oogway
The musicians in Juno has his background from the well-known jazz education at NTNU in Trondheim. The band is truly a fresh and original feature in the rich flora of new Norwegian bands. Already the line-up seems original: Two vocalists and a saxophone in front plus bass and drums. Based on their own compositions, the musicians fearlessly throw themselves into a particularly attractive musical shower. Here there are abrupt transitions from organized, arranged passages to temperamental and expressive free parts - all presented with an audience-friendly and outgoing playfulness.
Thea Ellingsen Grant (vocals), Malin Dahl Ødegård (vocals), Mona Krogstad (tenor sax), Georgia Wartel Collins (bass), Ingvald Vassbø (drums).