Friday 03.07.15 am
Argus Grand Hotel
New voices: Eikrem/Wolverine + Moksha
Concert start: 17:00
Price single ticket: NOK 170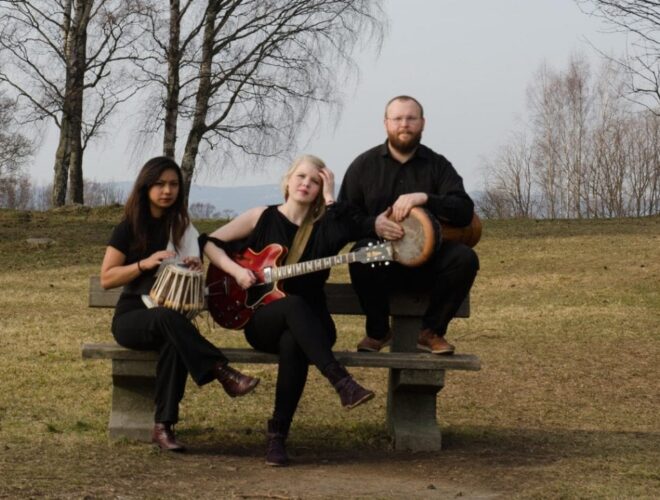 Indian raga, Nordic jazz, joy of playing, virtuosity and spontaneity! moksha draws inspiration from traditional music from various parts of the world, but also from the moment. They take the audience on a journey characterized by contemplation, complex rhythms and catchy melodies!
Oddrun Lilja Jonsdottir (guitar)
Sanskriti Shrestha (tablas and vocals)
Tore Flatjord (darbuka)
OAK CREAM/WOLVERINE
Eikrem/Jerve released their sensational debut album last year Feeling/Emotion to enthusiastic critics. The duo play cool jazz-inspired tunes, where the melodies are stretched out and long lines flow in waves. The music is transparent and fragile, but played with nerve and intensity.
Kristoffer Eikrem (trumpet)
Kjetil Jerve (piano)
Order
17.00: Eikrem/Jerve
18.20:XNUMX p.m.: Moksha
The concert series New Voices focuses on what is happening on the young Norwegian jazz scene.