Friday 07.07.17 am
Argus Grand Hotel
New voices: Aufles' Turbomodul
Concert start: 17:00
Price single ticket: NOK 200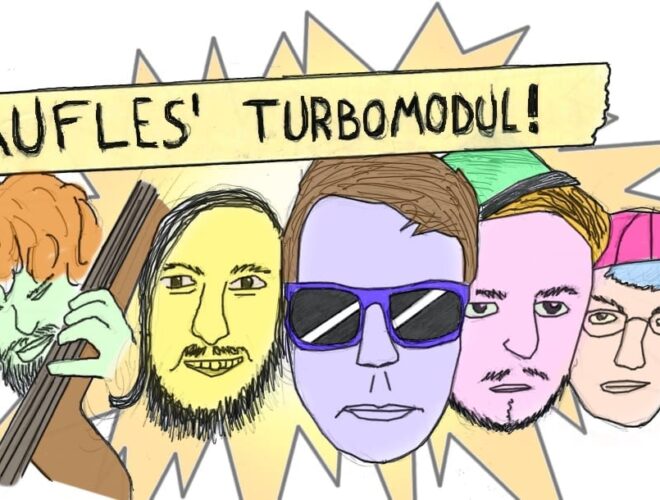 Kongsberg Jazz Festival also this year presents young musicians under the vignette 'New Voices'. This year there will be a double concert with the drummer Axel Skalstad and the pianist Håvard Aufles - both with origins in the productive jazz environment at Kongsberg.
Pianist Håvard Aufles calls his band Aufles' Turbo module. It originated in the jazz line at NTNU in the autumn of 2016. These musicians are not afraid to cross genre boundaries and draw inspiration from different forms of music, so here they indulge in both rock, popular music, classical and noise - but all the while with a firm footing in the jazz tradition. And this diverse fusion of genres is performed with exuberant excess and a unique and intense energy.
Håvard Aufles received the Kongsberg Jazz Festival's recruitment award in 2016.
Håvard Aufles (piano), Øyvind Mathisen (trumpet), Magnus Skaug (guitar), Bjørn Marius Hegge (bass), Ola Djupvik (drums).