Saturday 10.07.21
The jazz box
Jazz talk at the Jazzbox: Saturday
Join Jazzprat with a range of different participants!
Concert start: 12:00
Price single ticket: Free,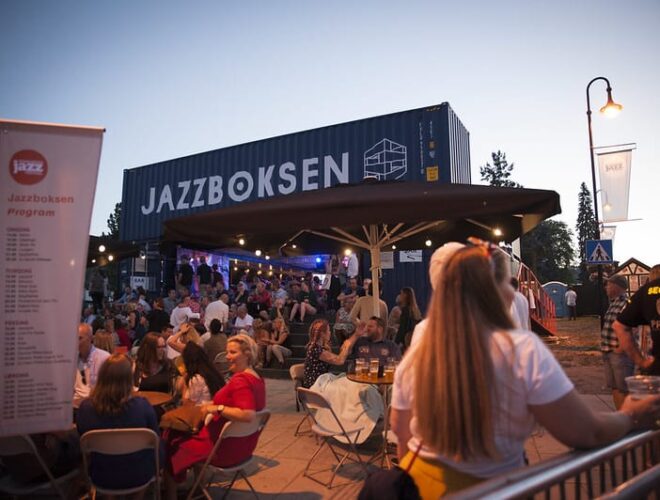 This year again there will be a series of Jazz talks at the Jazzbox. These go off at 12-13 throughout the festival and is free for everyone.
Out of the comfort zone with Martin Horntveth
We know Martin Horntveth as a long-time drummer and rhythmic focal point in Jaga Jazzist and other projects, and in general as a man of the drums. But in recent years he has probably made his mark as a successful composer in film and TV, and at Kongsberg this year he moves a good distance out of his comfort zone, without drums, with the ambitious commissioned work POLAROID, together with a really goofy band consisting of a number of prominent jazz musicians. Meet Martin Horntveth in a conversation about musical dreams.
Meet festival director Ragnhild Menes
It sure was a festival after all! This year's manager of the Kongsberg Jazz Festival is by no means a novice at the festival, and has many years of experience from different aspects of the festival experience. Planning a festival during a pandemic is not easy, and the previous two festivals were cancelled. In addition, the festival has encountered many challenges along the way. Meet Ragnhild Menes in a conversation about how this year's edition has been, and why jazz festivals are so fun and important.
The interviewer is Audun Vinger from Jazznytt18