Thursday 06.07.23
The jazz box
Jazz talk with Now's the Time
XXX are today's guests in the Jazznytt blog's Now's The Time's festival pub!
Concert start: 12:00
Price single ticket: Free,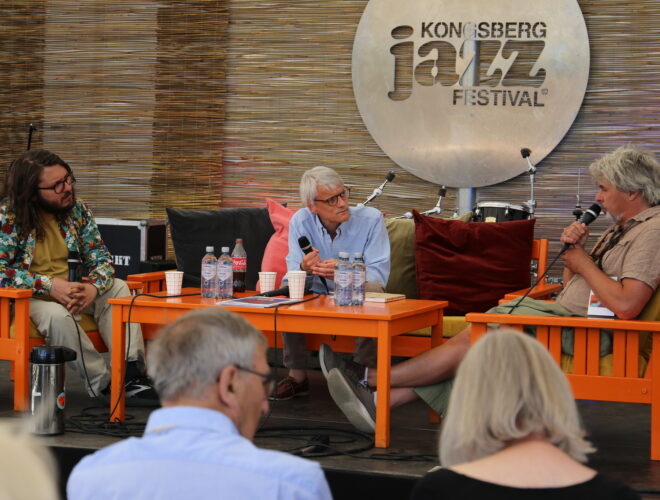 This year again, the public can look forward to the Jazznytt blog's Now's The Time's festival bar with current festival artists and guests! These go off at 12-13 every day (Wednesday 14.00-15.00), and is free for everyone.
Again this year, we have the pleasure that the daily jazz talks are hosted by Audun Vinger and Filip Roshauw from the Jazznytt blog "Now's the time".
We meet these guests in Jazzprat on Thursday:
Guoste Tamulynaite

Young master pianist from Lithuania who went strawberry picking with his mother as a child, fell in love with Norway, and discovered the underground scene for improvised music. Has two appearances at Kongsberg.
Andreas Leine Jakobsen

The manager of the Oslo store Big Dipper (stand in Jazzgata) talks about how new and old jazz really fares in the record market these days.