Friday 08.07.22 am
Krona Cinema
Jazz film: DA COREA CAME TO LILLESTRÖM
Chick Corea was a regular at the festival, but the piano legend also had a close relationship with Lillestrøm!
Concert start: 16:00
Price single ticket: Free,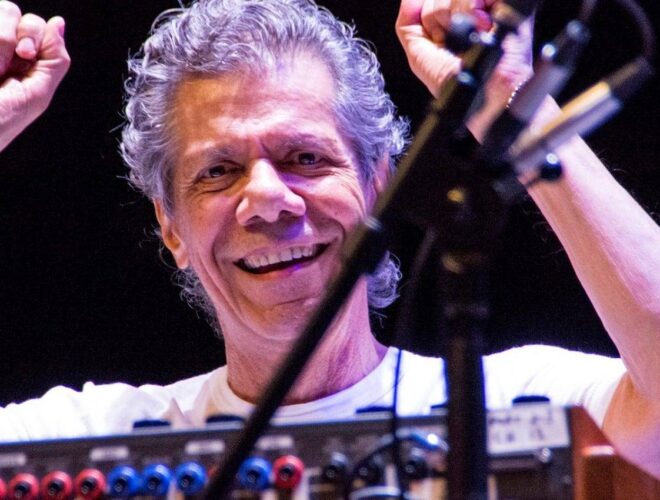 WHEN COREA CAME TO LILLESTROM
Friday 8 July at 16.00 // Norway 2021
Directed by Arne B Rostad // 1 h 30 min. Free entrance
In connection with the band Made in Corea's concert collaboration with Chick, filmmaker Arne B. Rostad followed the process before, during and after Corea's Lillestrøm visit in 2019. Interviews with the musicians who were there, deep conversations with Corea about his relationship with Made in Corea and exclusive "behind- the-scenes' clip about how the world star and Made in Corea with orchestra prepared the project has now become a film and Rostad is coming to us to present it. Before the Corea film, we also get to see some exclusive clips from Rostad's next film, a close portrait of drum master Paolo Vinaccia.