SOLD OUT!
Friday 05.07.19 am
Energimølla
Jacob Necklace
Get ready for sensation Jacob Collier!
Concert start: 23:59
Single ticket price: NOK 450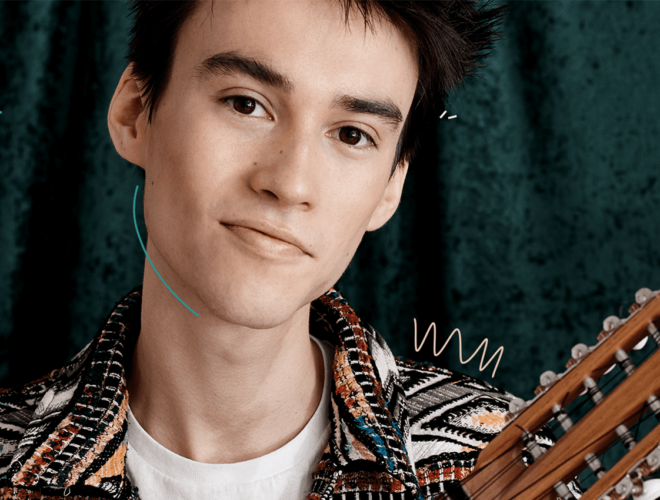 People sat in awe and Jacob Collier was referred to as a child prodigy when he impressed millions of fans through YouTube.
In retrospect, he has proven that he is not just a digital phenomenon. The London boy has already created history with a number of critically acclaimed concerts and impressive album releases. His nickname 'the Mozart of pop and jazz' is alive and well.
Jacob Collier impresses the world with his wonderful musicality and at Kongsberg you will be able to experience a mixture of jazz, pop and R&B when he does one of his very few club jobs.
The doors open at approx. 23:00
Concert start at 23:59
Age limit: 18 years - guardianship arrangement available (see below)
Limited number of seats
Accompanying person with an accompanying certificate: only needs to buy a seat ticket and only pays the ticket fee. Contact Ticketmaster for further information.
Are you between 13 and 21 years old? check out Bizzy!
Through Bizzy, young people living in Buskerud between the ages of 13 and 21 get to know a wide range of cultural offerings, and the opportunity to make use of this at an acceptable price through discounted tickets. The purpose is to increase young people's use of local and regional cultural offerings. Bizzy will also stimulate more, more varied and relevant offers for the target group. Bizzy's most important function is to provide relevant information about what is happening to young people in the county.
Experience culture, be bizzy!
Guardianship arrangement
In order for you to be able to enter, you must of course have bought tickets and filled in a guardianship form which you send back in good time before the concert. NB! It's a good idea to send this in fairly quickly as there are limited guardianship arrangements per concert. You can find the guardianship form Here!
The rules are: up to two people under 18 come in accompanied by a sober adult over 25. Everyone will be tagged with their own wristband at the door, and guardians cannot consume alcohol during the concert. Persons under 18 must leave the premises immediately after the end of the concert.
[event id="15319″]
[festival pass]