Friday 03.07.15 am
Energimølla
Hedvig Mollestad Trio
Concert start: 23:59
Single ticket price: NOK 300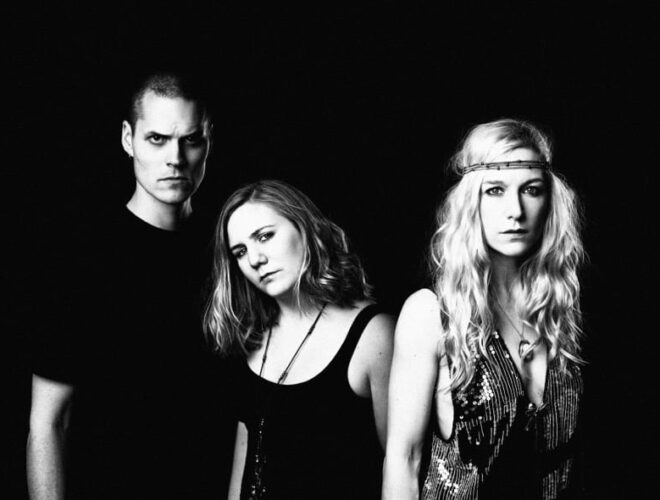 The Hedvig Mollestad Trio hit the Norwegian jazz scene with a bang when they released their debut record 'Shoot' on the Rune Grammofon label three years ago. The trio is clearly inspired by 70s heavy rock, but creates a distinctive musical concoction mixed with ingredients such as free jazz, prog and psychedelia. With the follow-up albums 'All of them Witches' and 'Enfant Terrible' in 2013 and 2014 respectively, the trio has consolidated its position as one of the most hard-hitting and powerful Norwegian bands you can hear both live and on record today.
The Hedvig Mollestad Trio plays as much at the rock club as at the jazz club, and with experience from countless concerts at Norwegian and international festivals and venues, the band delivers sparkling concerts where the audience is blown away by loud sound and lots of energy. In the past year, the Hedvig Mollestad Trio has been successful at the industry festival South by Southwest in the USA and the London Jazz Festival. At the latter festival, the trio also had the honor of warming up for guitar icon John McLaughlin in the Royal Festival Hall.
Brutal, eclectic and boundary-breaking!
The Hedvig Mollestad Trio consists of:
Hedvig Mollestad – guitar
Ellen Brekken - bass
Ivar Loe Bjørnstad – drums