Thursday 07.07.16
Skavangertun nursing home
Gold jazz
Concert start: 12.00
Price single ticket: Free,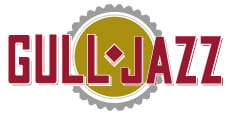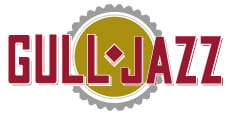 Kongsberg's oldest residents take part in festival life during the Kongsberg Jazz Festival.
On Thursday 7 July, the Skavangertun nursing home will burst into flames with concerts and a real festival atmosphere for the town's nursing home residents with family and friends. The large audience group that lives in nursing homes can no longer take an active part in the festival world, therefore Gulljazz will bring this world to them. There will be concerts on a continuous basis from 12.00–18.00. Residents from nursing homes and day centers in Kongsberg are invited. Skavangertun's outdoor area is a party space with large tents for the public, bands, barbecues, bar and coffee service. Gulljazz offers a varied program of music.
12.00 Opening w/ county mayor Roger Ryberg
12.15-13.00 The Real Thing with Sigrid Brennhaug
13.30-14.15 Kjell Gunnar Hoff with band
14.45-15.30 Kongsberg Big Band
16.00-16.45 Swing'it Dixie Band
17.15-18.00 Drammen Jazzworks
Gulljazz at Skavangertun nursing home is organized in collaboration with Kongsberg Jazzfestival, Kongsberg municipality and Gulljazz.
Gulljazz 2016 is supported by the Extrastiftelsen.
Golden jazz festivals will this year be organized during Jazzfest in Trondheim, Maijazz in Stavanger, Kongsberg Jazzfestival, Moldejazz and Oslo Jazzfestival.