Thursday 06.07.23
Skavangertun nursing home
Gold jazz
We invite the city's oldest residents to Gulljazz - jazz festival atmosphere at Skavangertun nursing home!
Concert start: 12:00
Single ticket price: 100/free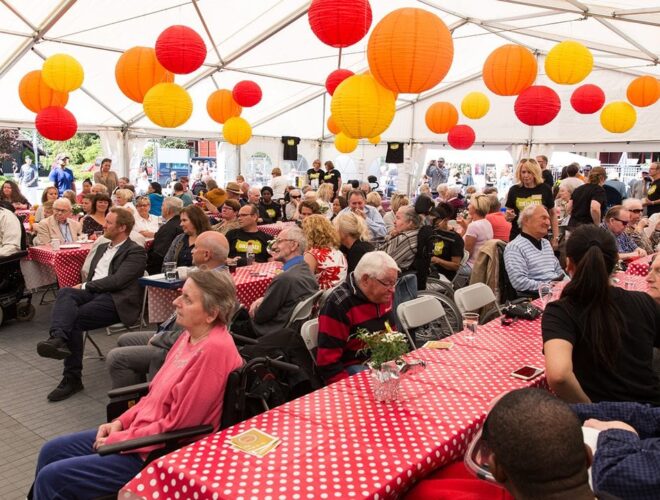 A warm welcome to Gulljazz during the Kongsberg Jazz Festival! With the help of good supporters and Toyota Kongsberg, we set up a big tent, barbecue food, good drinks and three concerts at Skavangertun nursing home, and offer a real festival atmosphere for the oldest people in town! The event lasts from 12.00 to 15.00 p.m.
On the programme:
Opening by Mayor Kari Anne Sand
Swing'it Dixieband (plays two sets)
+ more
Entrance: NOK 100
Free entry for
Residents of a nursing home/care center/day center with a companion
Children under 16 years
Nursing home staff
Today's menu:
Sour cream porridge NOK 65
Lapskaus NOK 65
Mineral water NOK 30
Wort beer/non-alcoholic beer NOK 30
Beer/wine NOK 65
Coffee with refill NOK 10
Cake NOK 20
Both cards and cash are accepted.
Registration:
By 29 June to Haja.kadiatu.kanu@kongsberg.kommune.no
Phone: 47655279
Transport:
Nursing homes and day care centers arrange this themselves.
Gulljazz is supported by: Toyota Kongsberg Viken County Municipality Kongsberg Municipality Culture Council