Saturday 09.07.22
Christians kjeller
Fieh
Fieh plays for a party at Christians Kjeller!
Concert start: 22:30
Single ticket price: NOK 370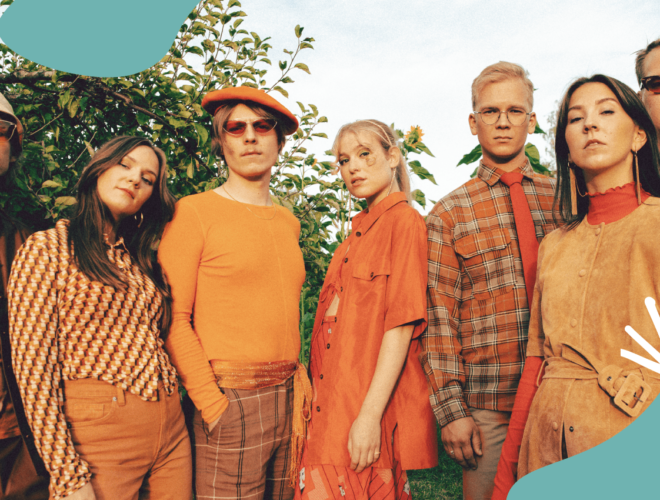 Fieh's debut in 2017 was described as "future soul" and "left field R&B" by leading media such as Clash Magazine and God Is in the TV. The band now builds on this journey, but at the same time expands its sonic range.
Fieh is back and getting ready to release the follow-up to the Spellemannpris-nominated album Cold Water Burning Skin. The album In the Sun in the Rain is recorded with and produced by Lars Horntveth, who has put his eclectic stamp on the album. The mix was done by the legendary Russell Elevado, aka "The Analog Ninja", known for his work with D'Angelo, Angélique Kidjo and The Roots, to name a few.
Fieh broke through with the single "Glu" in 2017, which quickly created great international attention around the group. Extensive touring activities took them to stages all over Europe. They have toured all over Norway and played at several of the biggest festivals, including twice on the Island.
The powerful and many-headed ensemble is known for its ecstatic concerts and consists of a group of friends who have played together for a long time, while they are constantly perfecting the band's sound and their own skills. As the hugely talented musicians they are, they play effortlessly together as a tight unit, with each member also bringing their own flavor to the table.
Concert start: 22:30
The doors open at 21:30
This year, we have set up night buses on the night of Saturday and the night of Sunday, in collaboration with VY. The night buses depart from the Kongsberg hub at 01.00 Saturday 9 July and 01.00 Sunday 10 July.
The bus stops at the following stops: Darbu, Vestfossen, Hokksund, Steinberg, Mjøndalen, Gulskogen and Drammen
Tickets are purchased via THIS LINK or as an option on selected pages at Ticketmaster and costs NOK 180 including tax. Total available seats per departure are 300.