Wednesday 01.07.15
Kirketorget
Festival opening: Jazz parade and awarding of the DNB award
Concert start: 15:00
Price single ticket: Free,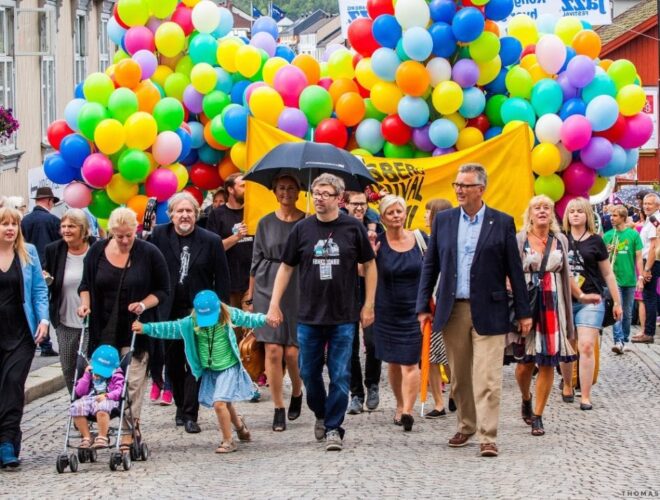 Parade from Kongsberg Kino at 15:00
Festival opening Kirketorget at 15:30
The Jazz Parade marks the start of the Kongsberg Jazz Festival. It starts outside Kongsberg Kino and goes to Kirketorget. The festival opens here with the jazz poet Jan Erik Vold. Furthermore, the festival's major musician prize, the DNB prize, is awarded to a prominent musician in the Norwegian jazz milieu. The prize is NOK 300 and has the stated goal of being Norway's largest and most important prize in the jazz field.
The children from the jazz parade are invited to a sausage fest in Lysthusparken.