Saturday 06.07.19
Energimølla
EXOTHERM
Norwegian-American star team with sound boom to Kongsberg!
Concert start: 19:00
Single ticket price: NOK 350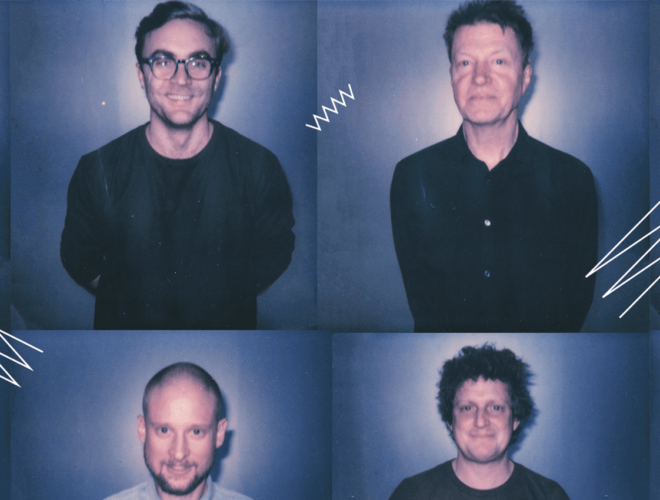 Exoterm is a new Norwegian-American supergroup that mixes trashy free improvisations with a dreamy, electronic soundscape. Nergaard and Alberts are well acquainted with power jazz from the areas bordering on rock, and have taken the energy with them and pushed it into a new form.
During the concert at Kongsberg, they will play music from 'Exits Into A Corridor', which will be at Hubro later this year. Tough and muscular bass riffs from Nergaard and intense sax howls from Kristoffer Berre Alberts are set against complex and intricate grooves from Jim Black and Nels Cline.
What unites us is our love for jazz, rock and improvised music. In this band, every rule and musical boundary is broken down, and we combine our musical influences in a big sound boom, says Rune Nergaard.
Kristoffer Berre Alberts – saxophone
Nels Cline – guitar
Rune Nergaard – bass
Jim Black – drums
The doors open at approx. 18:00
Concert start at 19:00
Age limit: 18 years
Limited number of seats
Accompanying person with an accompanying certificate: only needs to buy a seat ticket and only pays the ticket fee. Contact Ticketmaster for further information.
[event id="15695″]
[saering pass]
[festival pass]