Friday 07.07.17 am
Energimølla
Ensemble Denada, Erlend Skomsvoll & Torun Eriksen
Concert start: 19:00
Price single ticket: NOK 350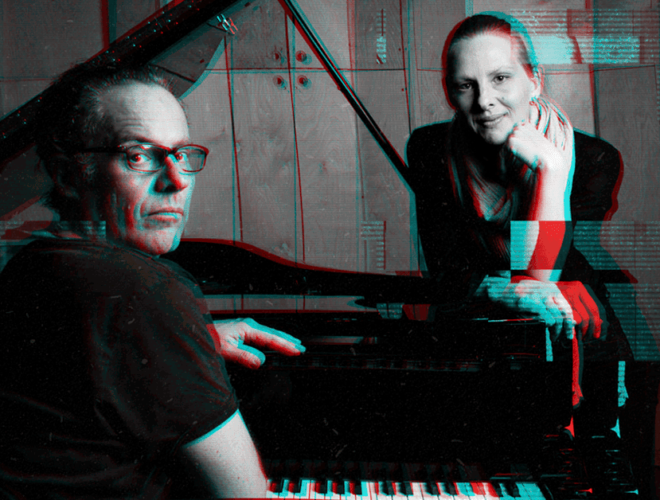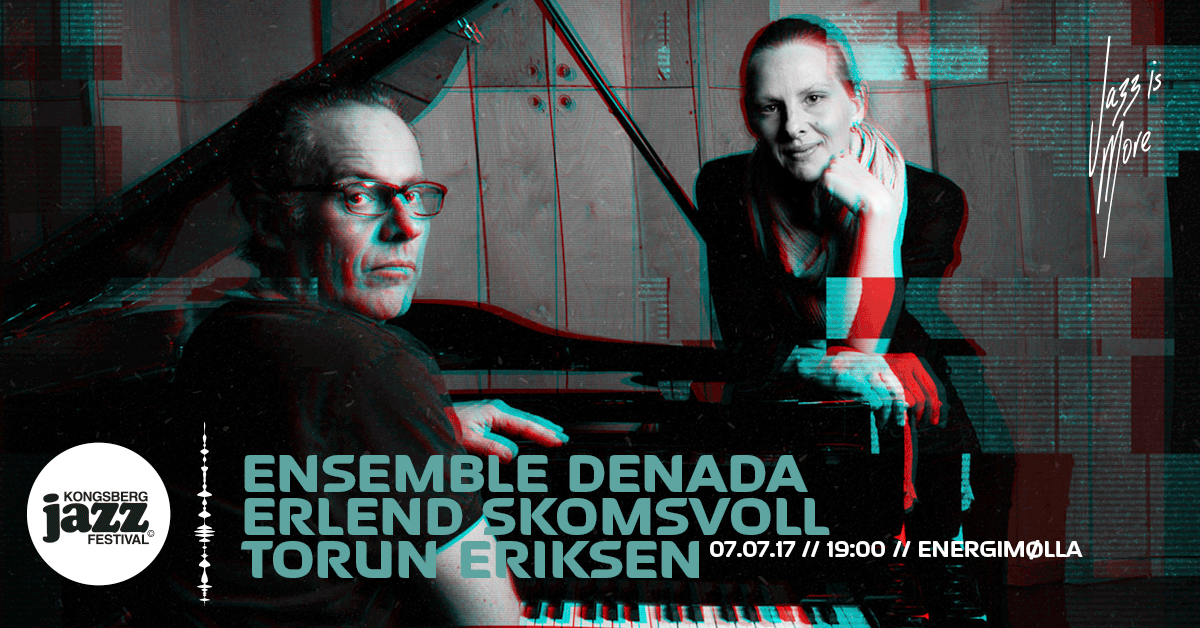 The concept of a cracking good singer meets a driven music arranger and a large jazz orchestra has been done a few thousand times. Maybe that's why it's so tempting to do it again! There will be a premiere of a new musical collaboration when singer and songwriter Torun Eriksen meet county artist Erlend Skomsvoll og Eastern Norway's own jazz orchestra Ensemble Denada at the Kongsberg Jazz Festival.
Pianist, composer and orchestra leader Erlend Skomsvoll has been named county artist of the year 2017 and receives NOK 150 in work grants from Buskerud county council. The concert during the Kongsberg Jazz Festival is one of several projects he is doing in Buskerud during this year. Read more about the county artist of the year here.
There are several reasons for placing Ensemble Denada, Erlend Skomsvoll and Torun Eriksen on the same stage. We can start by quoting music journalist Terje Mosnes who wrote that pthe songs that Torun Eriksen has made for his new album 'Grand White Silk' almost without exception contain a poetic and musical substance far in excess of most of what is currently being released on record. add Erlend Skomsvoll, en score writer who has long since abandoned fixed genre patterns, and who sees free improvisation, intuitive musicianship and strictly recorded music as equal components. Then there is Ensemble Denada, solidly combined after many years on the road and still with musicians who are hungry to revitalize jazz's large formats. And now with a new voice in the ensemble: The composer, the lyricist and not least sthe regret Torun Eriksen. With a magnificent voice, timing and musical presence of the rare kind.
A common denominator for both lyrics, contributors and musical content in the concert is to move on. Out of a stuck position and into a new terrain. Without necessarily being radical or groundbreaking, but that new spaces are created. Some can certainly be called pop, others are definitely jazz. Here are influences from hymns and Norwegian traditional music. Done thing that is certain is that this collaboration will be something new for Torun Eriksen, for Ensemble Denada and for the evening's music organizer and musical director Erlend Skomsvoll.
Erlend Skomsvoll (musical director, Fender Rhodes), Torunn Eriksen (vocals)
Ensemble Denada:
Frank Brodahl, Marius Haltli, Anders Eriksson (trumpet, flugelhorn)
Even Kruse Skatrud, Nils Andreas Granseth (trombone)
Frode Nymo (soprano sax), Børge-Are Halvorsen (alto sax, flutes), Atle Nymo (tenor sax), Tina Lægreid Olsen (baritone sax)
Olga Konkova (piano), Jens Thoresen (guitar), Per Mathisen (bass), Håkon Mjåset Johansen (drums)
Thor-Ivar Lund (sound)
NB! Limited number of seats.