Get tickets again!
Thursday 08.07.21
Gamle Norge
Additional concert: CC Cowboys
CC Cowboys play extra concert at Kongsberg Jazz Festival!
Concert start: 19:00
Single ticket price: NOK 550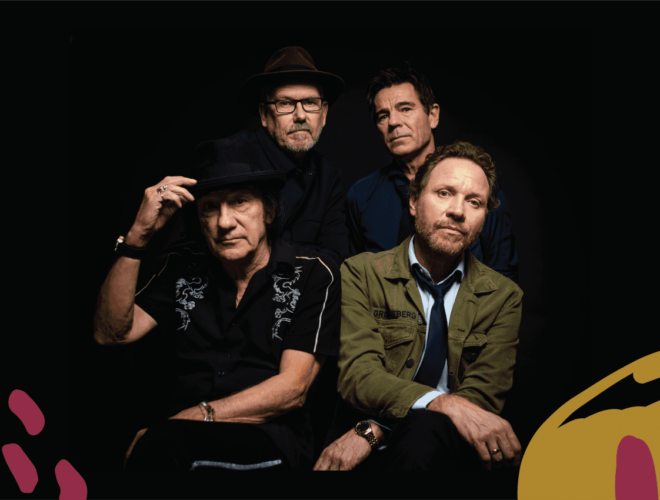 Join this extra concert with the CC Cowboys!
CC Cowboys remain as relevant as ever, and are among the most high-profile Norwegian artists in the context of radio and concerts. Since the late 80s, CC Cowboys have released a double-digit number of albums, all of which have achieved good reviews and sales figures. The band is known for being one of the country's hardest-working live bands. With songs such as "Tigergut", "Harry" and "Nå kommer je og tar deg", there are good chances for lots of sing-alongs and a good atmosphere this summer evening in the backyard of Gamle Norge.
In 2020, CC Cowboys celebrated their 30th anniversary by releasing a live album that looks back and a new album that looks forward. CC Cowboys have toured non-stop for over 15 years, and since the start have been a display of endurance, continuity, willingness to work and joy of playing. The band's motto has been: Stay true to your calling, whether you are a shoemaker or a band player. Be patient, be diligent. Be true to yourself and your audience - something CC Cowboys has proven and continues to prove to audiences.
Concert start at 19:o0
The doors open at 17:30 p.m
NB! It is important that the audience who wants to sit together arrives at the same time.
Refund guarantee
Should the event be canceled due to restrictions due to Covid-19, the audience is guaranteed to get their money back. If the event and capacity have to be scaled down, the ticket buyers who were the earliest will get priority.