Saturday 07.07.18
Kirketorget
DumDum Boys + CC Cowboys
Two strong Norwegian audience favorites will create a party atmosphere at Kirketorget on Saturday during the festival.
Concert start: 18:00
Single ticket price: NOK 620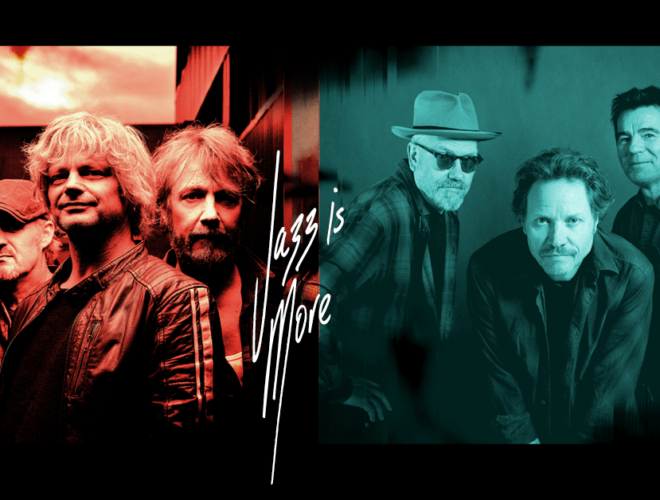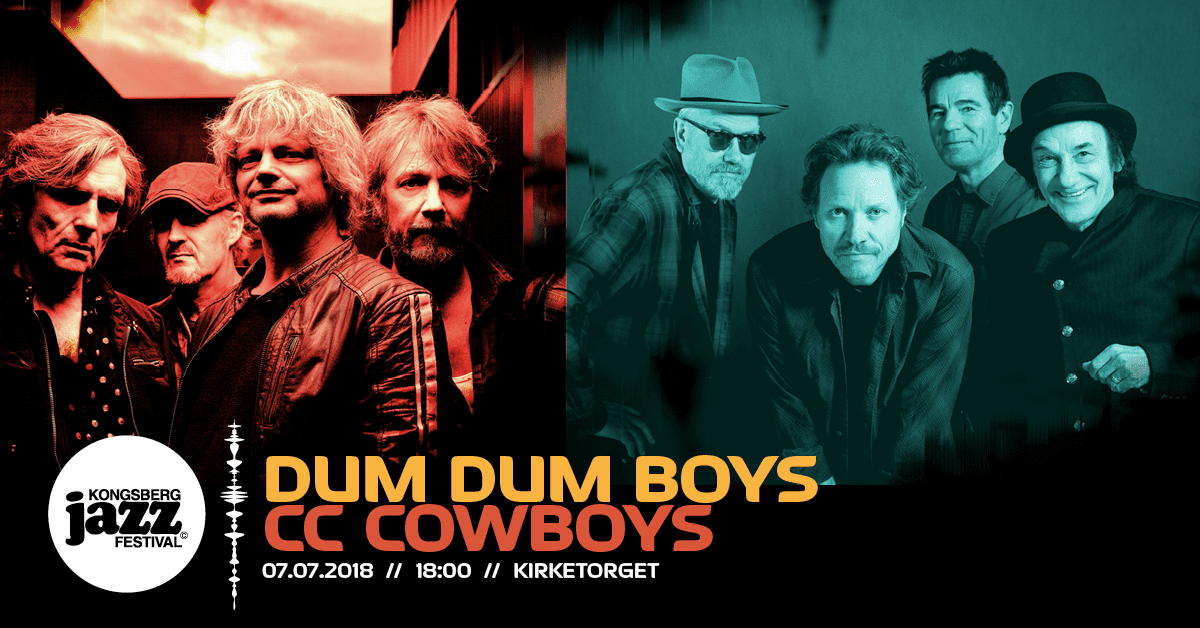 DumDum Boys are often referred to as one of the four biggest in Norwegian rock. The band has meant a lot to Norwegian music history, and has probably been a major inspiration for later well-known artists. They have countless hits behind them. Idyll, Lunch in the green, Splitter pine, Englefjes and Unicorn to name a few. The band's first release came in 1988, and they hit it big the following year. DumDum Boys are known for being a rock solid live band!
CC Cowboys remain as relevant as ever, and are among the most high-profile Norwegian artists in the context of radio and concerts. Since the late 80s, CC Cowboys have released a double-digit number of albums, all of which have achieved good reviews and sales figures. The band is known for being one of the country's hardest-working live bands. With songs such as "Tigergut", "Harry" and "Nå kommer j og tar deg", there are good chances for lots of sing-alongs and a good atmosphere this summer evening at Kirketorget.
Age limit/TechnipFMC Teengig area
A separate drug-free area with no age limit will be set up at Kirketorget - in collaboration with our general sponsor TechnipFMC. In the area there will be separate toilets and the sale of non-alcoholic drinks. In the rest of the concert area, the age limit is 18. Parents who want to be with their children in a drug-free area must also buy a ticket for this area.
ADDITIONAL TRANSPORT:
NSB is setting up extra train departures after the concert in the direction of Drammen and Oslo. The train leaves from Kongsberg station at 01.00. Tickets can be purchased in advance in the NSB app (the departure will be visible in the app closer to the festival).
times:
18:00 The doors open
20:15 CC Cowboys
22:15 DumDum Boys
24:00 Done