Thursday 03.07.14
Kongsberg church
Chick Corea / Stanley Clarke
Concert start: 17:00
Price single ticket: 450 + bill tax, -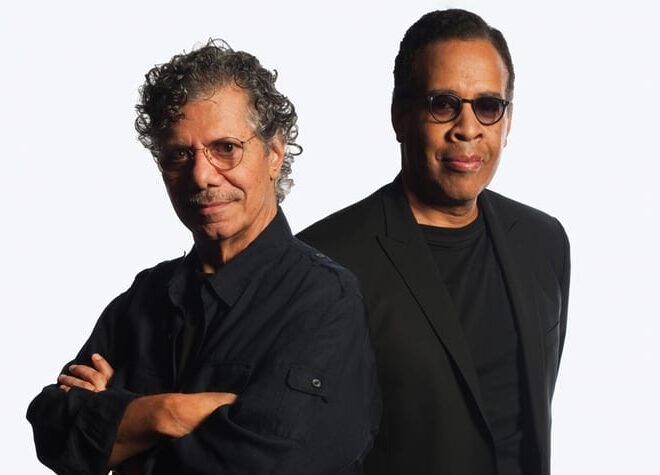 Fortunately, we have heard him often in Norway, and Kongsberg's festival audience in particular has had that pleasure several times. Each time he has brought new musicians, and each time the concert has been a great event. When the Kongsberg Jazz Festival is now held for the 50th time, it goes without saying that Chick Corea will be there.
Among the many musicians Chick Corea has collaborated with over the years, bassist Stanley Clarke has a very special place. Together they formed the band 'Return to Forever' - which in the 1970s was one of jazz's most central bands, with popularity far beyond jazz's domains. Stanley Clarke was an innovative musician, and was among the pioneers when it came to presenting the double bass as a melodic solo instrument. He has a tremendous track record. On it we find interactions with a number of jazz greats, such as Wayne Shorter, McCoy Tyner, Randy Brecker and many, many more. He has recorded piles of records and raked in piles of Grammy awards. To the general public, he is probably best known for his collaboration with George Duke - alongside the collaboration with Chick Corea, of course.
When the two musician friends now meet in the duo format, it is to deal with the compositions from 'Return to Forever' and present them on acoustic instruments. There are many who fondly remember songs like spain, Sometime Ago, Party og What Game Shall We Play Today? Now they can hear them all in the magnificent Kongsberg church.