Saturday 05.07.14
Smeltehytta
Brötzmann / Parker / McPhee
Concert start: 22:30
Price single ticket: 250 + bill tax, -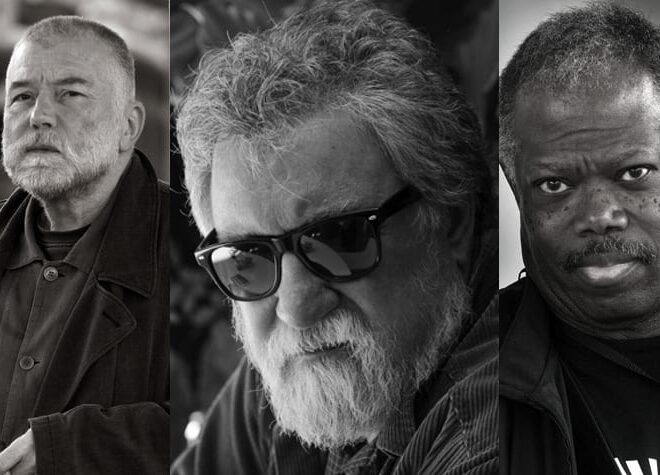 Peter Brötzmann has been a towering centerpiece of European free jazz since the sensational record "Machine Gun" came out in the year of rebellion in 1968. His playing has a very special power and strength that sometimes completely takes listeners' breath away with its almost brutal energy. But he is a master of contrasts, so he also lets the audience rest for long, lyrical stretches.
Evan Parker was on "Machine Gun", and his playing is also characterized by a rare energy and power. He was central to the emergence of the vibrant British free jazz scene in the 1960s and 1970s in the band "Spontaneous Music Ensemble", and he is still a major figure in contemporary improvised music.
Joe McPhee is the American in the trio. He has taken the legacy of Albert Ayler and Pharoah Sanders a few important steps further. Today, he appears as an indisputable one in contemporary free jazz. McPhee is probably the least vocal of these three, and he has a lyrical vein that is particularly expressed in his playing on the soprano sax. But his playing is so dynamic that it also accommodates fierce, energetic passages.
These three veterans have all retained an astonishing youthful freshness, and together with the maturity of their age and their never-failing ability for interaction and musical conversation, it is here to be a concert experience of the very rare kind. Saturday, July 5 they meet in the exceptional concert venue Smeltehytta during the Kongsberg Jazz Festival.
Peter Brötzmann (saxophones, tarogato), Evan Parker (saxophones), Joe McPhee (saxophones, pocket trumpet)