Saturday 08.07.23
Kongsberg Musikkteater
Brad Mehldau Trio
We dare say that this is the best piano trio on the planet right now!
Concert start: 21:30
Single ticket price: NOK 490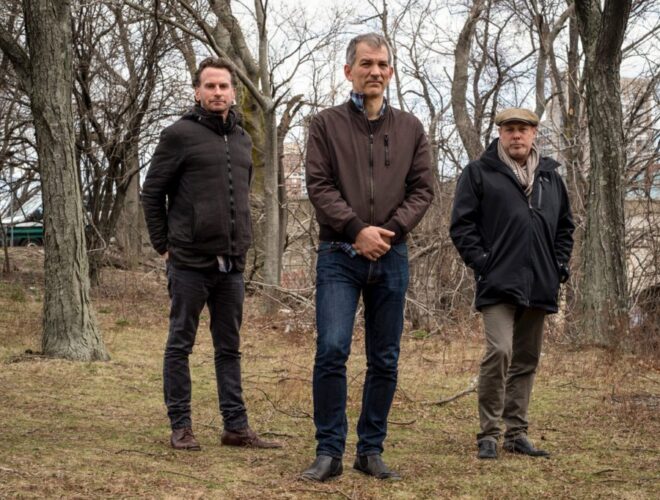 Among the many talented star jazz musicians, only a few reach beyond the dedicated jazz audience and gain a position among music lovers with the most diverse preferences. The pianist and composer Brad Mehldau has definitely reached a large and diverse audience. Now he is coming with his trio to the Kongsberg Jazz Festival.
Brad Mehldau really broke through in the 1990s, first as a member of the Joshua Redman Quartet, then with a series of records all bearing the name "The Art of the Trio". Very pretentious album titles, of course, but it soon became clear that Mehldau had them covered. He quickly became the new, great pianist with an ever-growing audience. In addition to the success of the trio, he has also had fruitful collaborations with other great musical artists, such as Pat Metheny, Joshua Redman, John Scofield and Anne Sofie von Otter.
Brad Mehldau has wide-open senses for many kinds of music. In addition to playing his own compositions, he often dives into the rich song flora of The Beatles, Cole Porter, Paul Simon and Radiohead. He has also written two major symphonic works, and we also notice impulses from classical music in his playing. We especially recognize classical romantic music. When he also thrives in some of pop music's more seductive landscapes, his concerts become an exceptionally attractive alloy of hard-swinging jazz, undulating ballads and searingly beautiful lyricism. We dare say that this is probably the best piano trio on the planet right now - turn up at the Musikkteatret and make up your own mind!
Brad Mehldau – piano
Larry Grenadier – bass
Jeff Ballard – drums
The doors open at 20:30 p.m
Concert start at 21:30