Friday 03.07.15 am
Energimølla
Bjørn Alterhaug Quintet
Concert start: 19:00
Single ticket price: NOK 300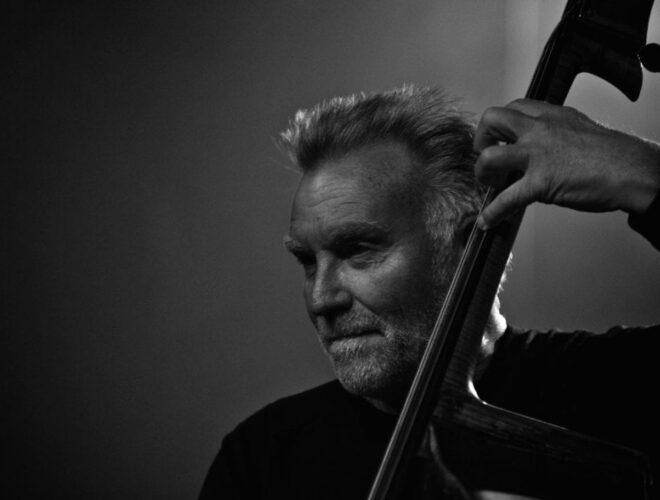 58 years ago, a 12-year-old Bjørn Alterhaug decided to replace his guitar with his brother's double bass. It was the start of a long and fruitful career in Norwegian jazz life. Not only has he contributed as a musician to countless jazz projects, he has distinguished himself internationally as a music researcher, and not least – as one of the zealots at the jazz line in Trondheim.
Among all those he has played with, mention can be made of international greats such as Clark Terry, Lee Konitz, Joe Henderson and Chet Baker, in addition to countless Norwegian collaborators. We will meet four of them at this year's festival in the top team simply called Bjørn Alterhaug Quintet.
Musically, he has his roots in bop jazz, but with a very open ear for experimentation and new interpretation. Yes, the 70-year-old is as creative and musically curious today as he has been throughout his musical life. This is clearly felt in the song selection for the quintet. Here there are the leader's own compositions, folk music and jazz standards in a beautiful combination. Everything presented so that the critics cheer: "I can hardly imagine better club jazz being played anywhere in the world right then" (Terje Mosnes, Dagbladet).
And we don't have a moment's doubt: This will surely also apply when the five take the stage at this year's Kongsberg Festival!
The Bjørn Alterhaug Quintet consists of:
John Pål Inderberg – baritone saxophone
Frode Nymo – alto saxophone
Vigleik Storaas - piano
Eric Nylander – drums
Bjorn Alterhaug – double bass