07.07.2018
KL.11:00
---
Barnivalparken
---
KR. 150/100,-
Barnivalen Saturday
Barnivalen is Kongsberg Jazzfestivals very own childrens festival which takes place everyday in Magasinparken. Barnivalen offers concerts, shows, theater, and loads of fun activities for children of all ages.
At Barnivalen on Saturday you can experience: 
Dina // 11:30
You might recognize her from MGPjr and NRK SUPER? She is like fireworks on stage, with her powerful voice and fynky dance mooves. Her latest hit is "Du bestemmer selv", which you have most likely heard at NRK SUPER.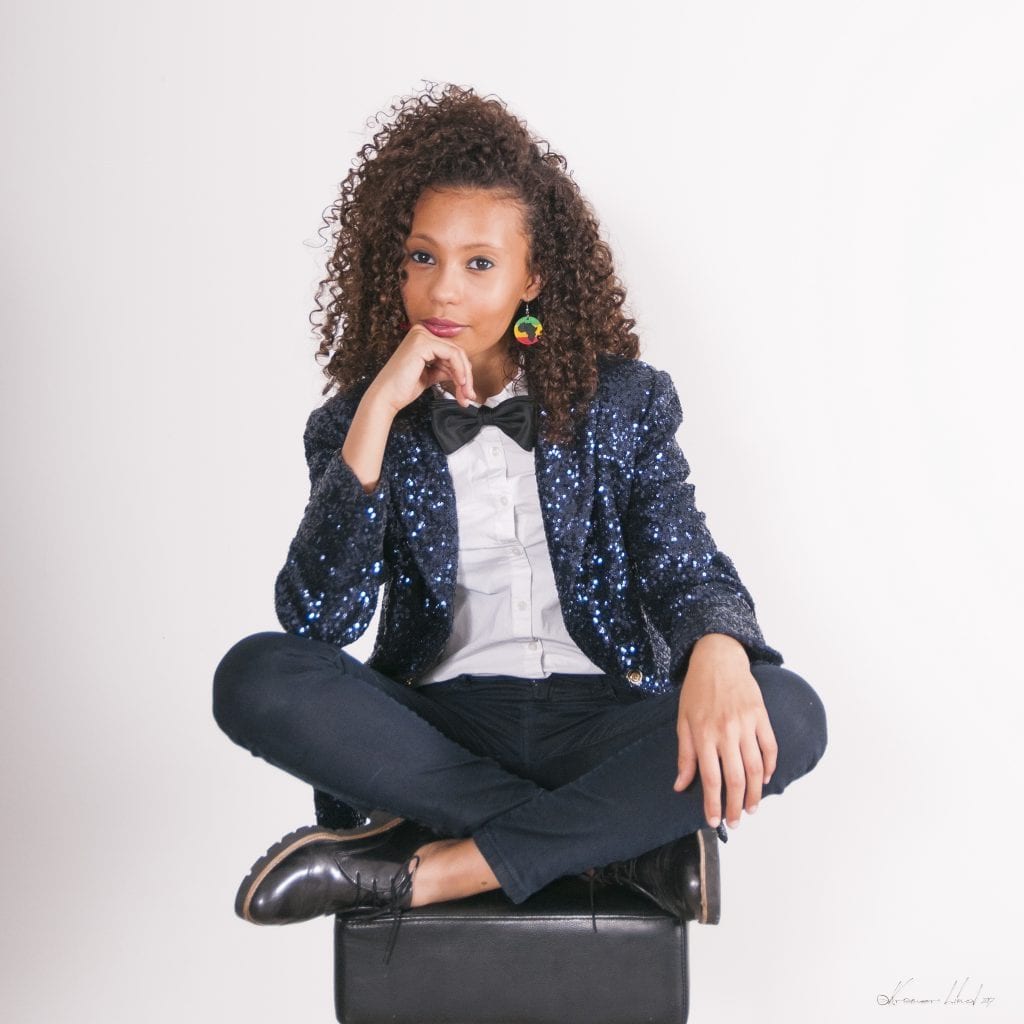 Movies at Krona Kino (8+) //12:00
Krona Kino Jacob -Free entry // Four great movies for older children!
Directed by: Kari Kyve-Skaug, Odveig Klyve // Production: Nuten Film AS // Norway 2018, 15 min. // Drama.
Zahara is a totally normal girl. She is from Afghanistan and is currently living in a shelter for refugees in Norway. Zahara decides to follow her dreams -she decides to fly! In her own way. This is a movie about finding balance between two cultures and to never give up on your dreams.
Directed by: Denise Hauser // Production: Klipp & Lim AS // Norway 2018, 13 min. // Animation
Wanda is an active girls. She likes to run. Which is fortunate, because she gets bullied at school, things are difficult at home and her only firends are imaginary. Runnig makes wanda strong. One day she stands up for herself and a lot changes.
Directed by: Torfinn Iversen // Production: EdelZek AS // Norway 2018, 13 min. // Drama
Jenny og Ingrid skal på camping tur sammen. De er egentlig ikke så gode venninner, men foreldrene deres ønsker at de skal være det. Da faren til Jenny må gå tilbake til bilen for å hente noe, kommer jentene opp i en litt farlig og vanskelig situasjon . En film om å tøye grenser og det å «gå over streken», men la det gode seire tilslutt.
Directed by: Jim Hansen // Production: Fabelfjord AS // Drama/animation, // Norway 2017, 17 min.
Siblings Theodor and Vilja rund away from the local bully. They seek shelter at the odd painters house who lives in the yellow house at the end of the road. Inside the house magical things happen! The painter does magic tricks with his paint brushes! Theodor og Vilja come up with a great idea. This icludes a great, big, massive, totally lifelike dinosaur, who unfortunately manages to escape the house. Outside the house is the bully, and the dinosaur is hungry…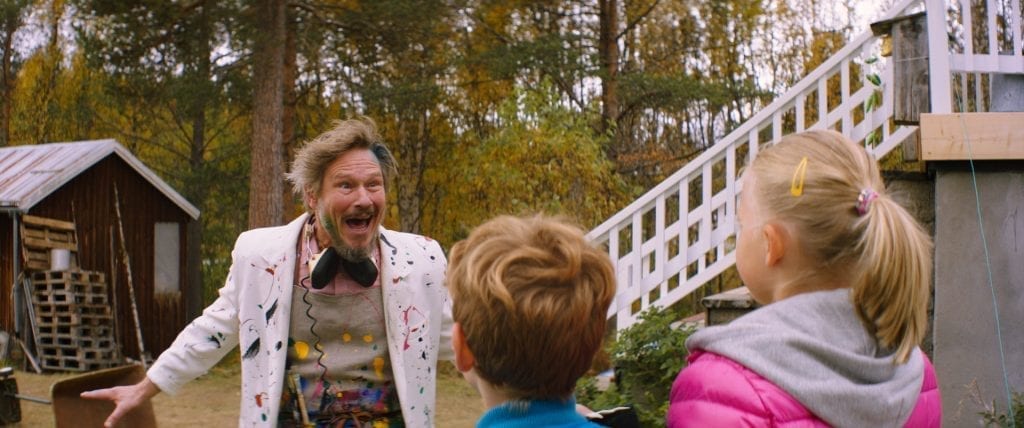 Movies at Krona Kino (3+) // 12:15
Krona Kino Oksen // Suitable for children aged 3+ – free entry
JAZZOO – FESTEN
Directed by: Adam Marko Nord// Music: Oddjob // Sweeden 2017, 30 min.
In the depths of the forest, all the animals of the earth have gathered for a massive music festival. Here are carnivores and herbivores gathered together! The nightingale fetch the elephant and monkeys, the kangaroos and the koala and the other animals. The koala wants to jump like a kangaroo, the polar bear gets help finding it's way home from the blue whale and the hippo manages to escape from the zoo.
Humorous cartoon for younger children, with amazing music by Oddjob, and among othersGoran Kajfes.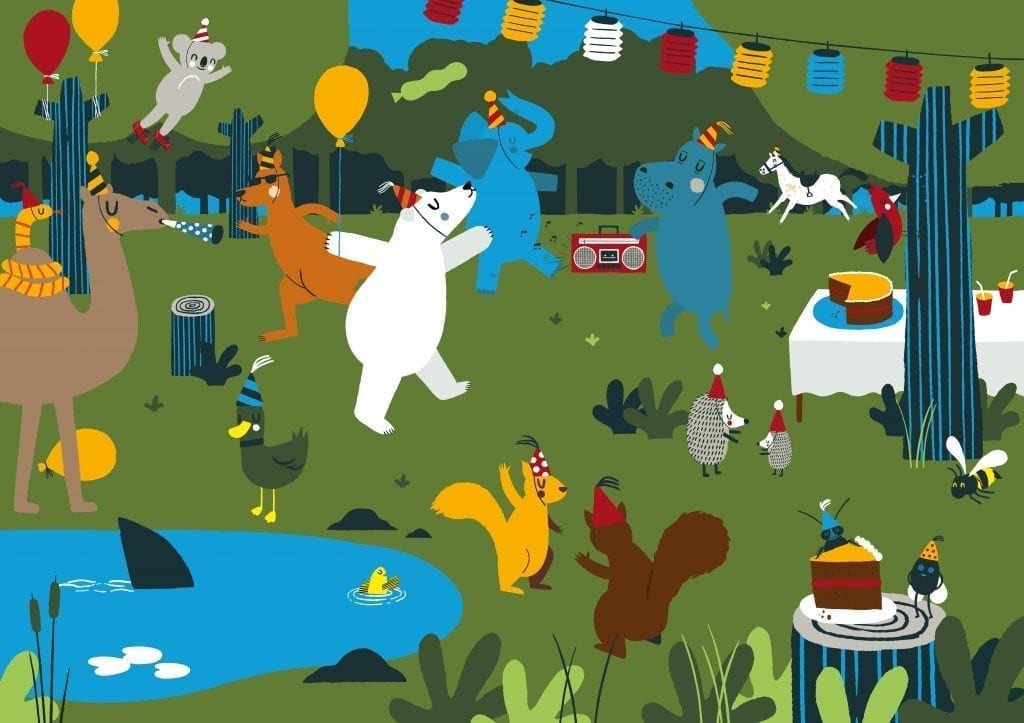 Lydsafari // 12:15 and 15:15
Join the musicians Simen and Mikkel on a musical safari! Her you can try different instruments, sing and play with music. Suitable for children of all ages.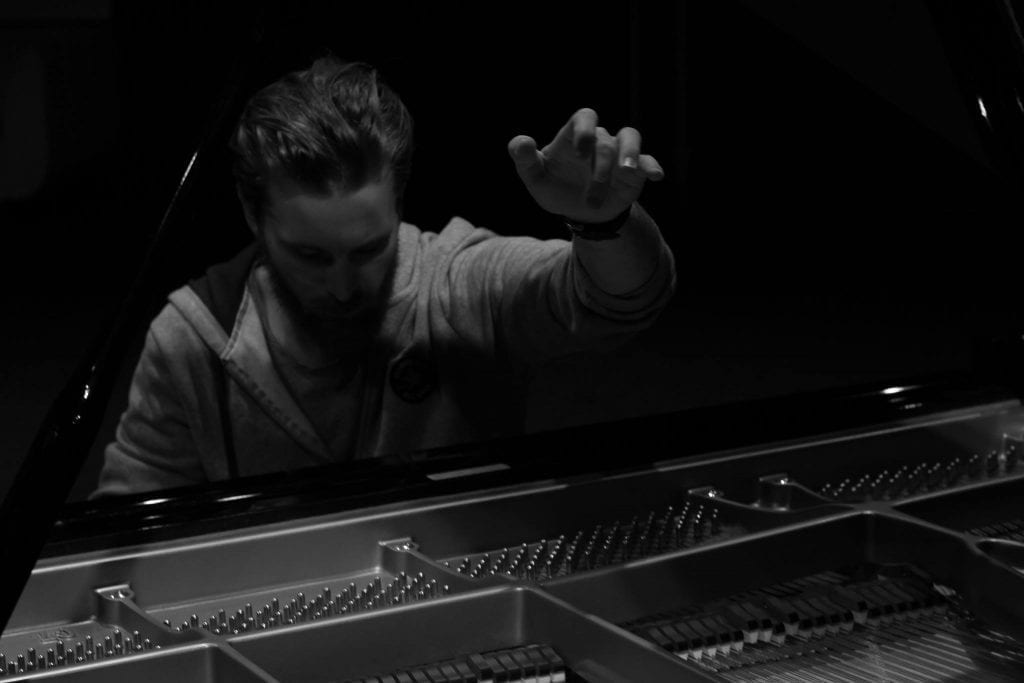 Brageteatret: Lang, Lang borte Kl. 12:30 og 14:00
-a just about scary enough play!
With inspiration from Theodor Kittelsens artwork Brageteatret invite to an adventurous play during Barnivalen. "Far, far away" is based on Kittens most famous motif, Nøkken. We will also find troll and other creatures in this musical performance. Hiker Kristine Haugland and the musician Joseph Angyal have hidden a magical world in their sack, alongside an instrument no one has ever seen before. Suitable for everyone from 3 years.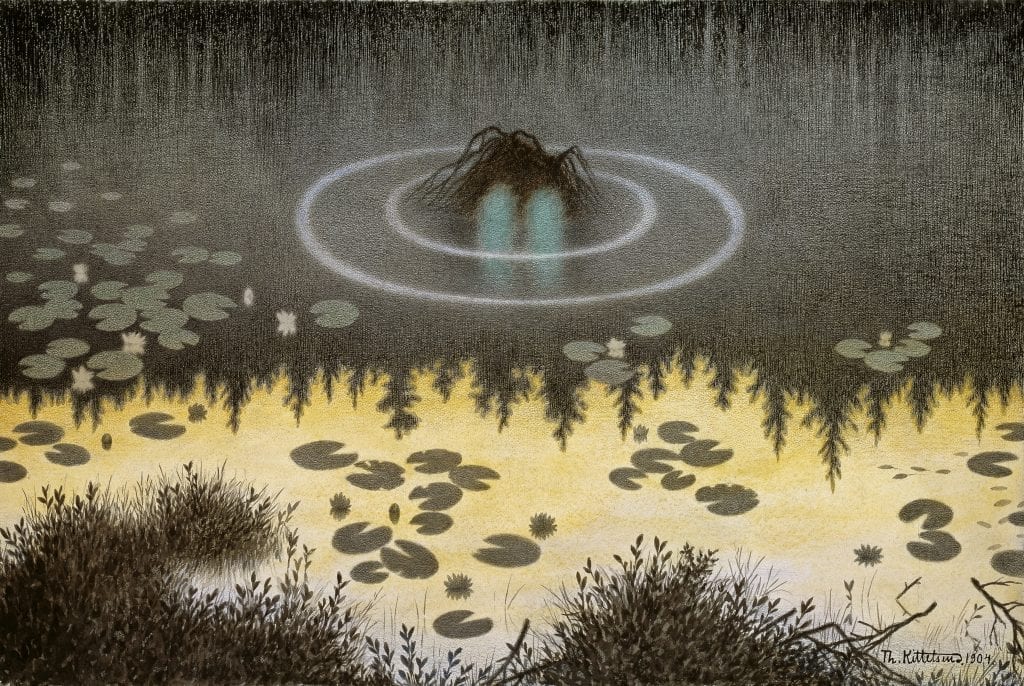 Dr Kay and his Interstellar Tonescientists  // 13:00
Dr. Kay & His Interstellar Tonescientists are on the search for pure musical joy, a joy they want to share with everyone! The tonescientists are dressed in otherworldly costumes and have leart to play all sorts of different music. From 20's jazz to flute music from the depths or the rainforest. They can even play music from the future. The band consists of well renowned norwegian jazz musicians. The audience get to dance to the intergalactic music, and are invited to direct the band. Through the course of the concert we might even see a hippopotamus playing the saxophone!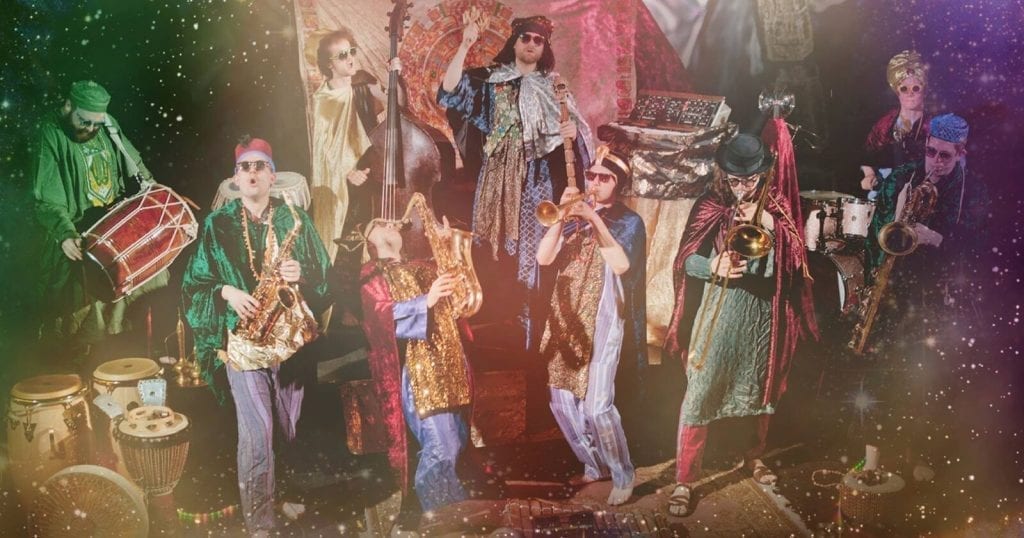 Vokalworkshop with Sigrid // 13:45
Enter into a world of sounds with us! How do we create sound, and how can we create sound together? Sigrid Strand Stiberg has a bachelor in Musicology from the University in Oslo, and has been a part of the renowned vocal ensamble Oslo 14 for several years. From our little tent in Barnivalparken we will travel to hectic cities and try to recreate the sounds we find there. Maybe we can manage to create our very own musical city?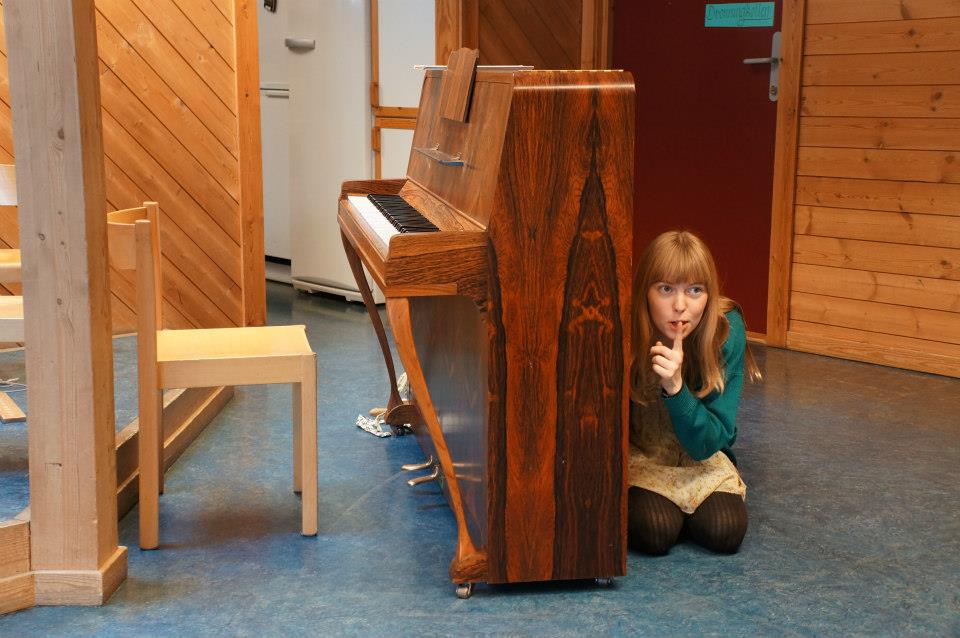 Swing'it Dixieband // 14:30
Swing'it Dixieband transport the audience 100 years back in time, over the Atlantic ocean to 1920's New Orleans. They play catchy and entertinaing dixieland, with humor, awkward jokes, loads of charm and a banjo not quite in tune. All served with straw hats, bow ties and pure joy.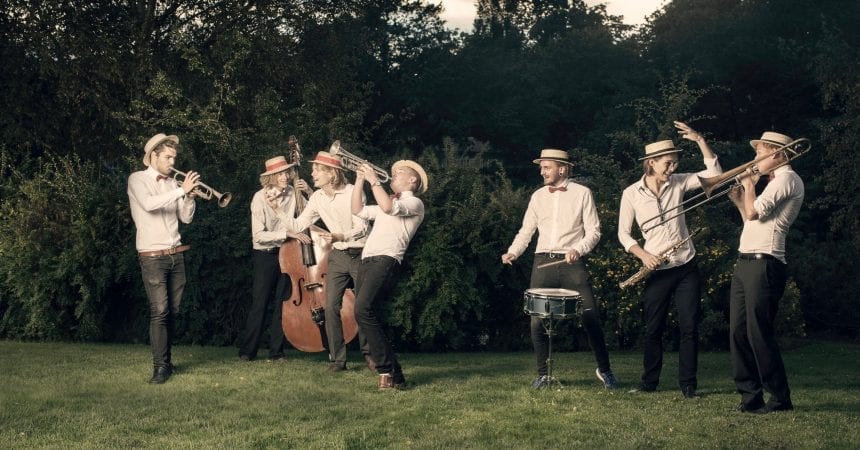 Drivhuset Workshop // 11:00-16:00
Drivhuset musikkverksted presents a musical workshop where the participants get to unfold their creative senses with three different instruments and three different instructors. The instructors form small bands together with the participants to create improvised musical magic. Come and try electro, percussion, and string instruments with Isak Anderssen, Ulrik Ibsen Thorsrud and Jon Halvor Bjørnseth!