Friday 05.07.19 am
Barnival park
Barnivalen Friday @ Kvarten
Concert start: 11:00-16:00
Price single ticket: 150,-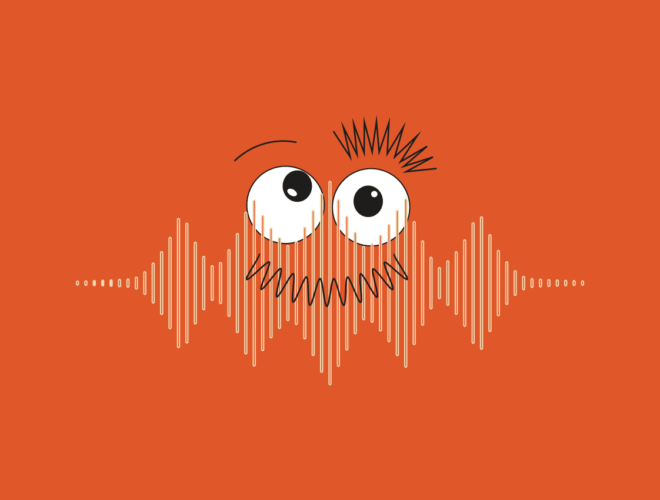 Monster jazz // at 11:30 on the main stage
Monsterjazz was commissioned work for Moldejazz2014. There, the quintet created 2 free-form concerts with - and for young and old jazz monsters, with text elements from Seglem's two poetry collections and his written stories for children. The concert has an open form, where an imaginary energy line that the musicians navigate along controls the progression and the music. Improvisation in the true sense of the word. At the bottom lies the elaborate basic element, perhaps primarily sonorous, but also melodic, rhythmic and harmonic. Building blocks that are there as a starting point to be thrown in - used in the concert. Karl Seglem challenges himself, his fellow musicians and a listening audience, who also get the chance to participate - and shape the concert. And no one knows when, how and in what way. In the main, the concert will be instrumental (no song lyrics), but with words and text elements in one form or another - which will also be improvised here and there. The draftsman Gunvor Rasmussen contributes his "voice" to the project by drawing drawings along the way - with ink and watercolor as her instruments. The drawings are shown on a screen, projected. And: she will draw MONSTERS of all kinds, inspired by what is created here and there - as an extension of the sound, the sound and the interaction between stage and hall.
Cast: Karl Seglem (t.sax, fetlock, antelope horn, lyrics), Christoph Stiefel (prepared piano), Jullie Hjetland Jensen (voice, loops), Trygve Waldemar Fiske (bass), Kåre Opheim (drums, percussion), and Gunvor Rasmussen (ink and watercolors)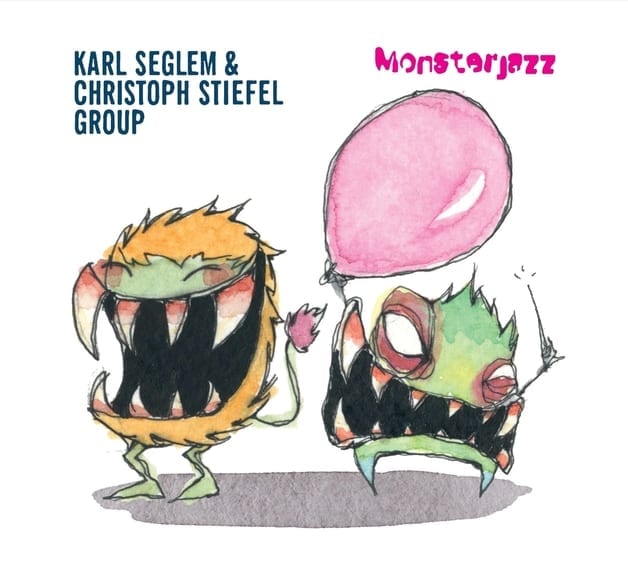 GeoQuiz Kahoot with the Norwegian Mining Museum // at 12:00, 13:00 and 15:00 meet at the activity tent of the Norwegian Mining Museum
Join Kahoot together with GeoLab Norwegian Mining Museum with the opportunity to win lots of great prizes! After that you can try out one of the other fun activities they have brought to us: Paint a plaster dinosaur - Jewelry workshop, make your own jewelry - Lab, test out different experiments. Learn about rock magnetism, the universe and chemistry - Decorate your own fantasy planet.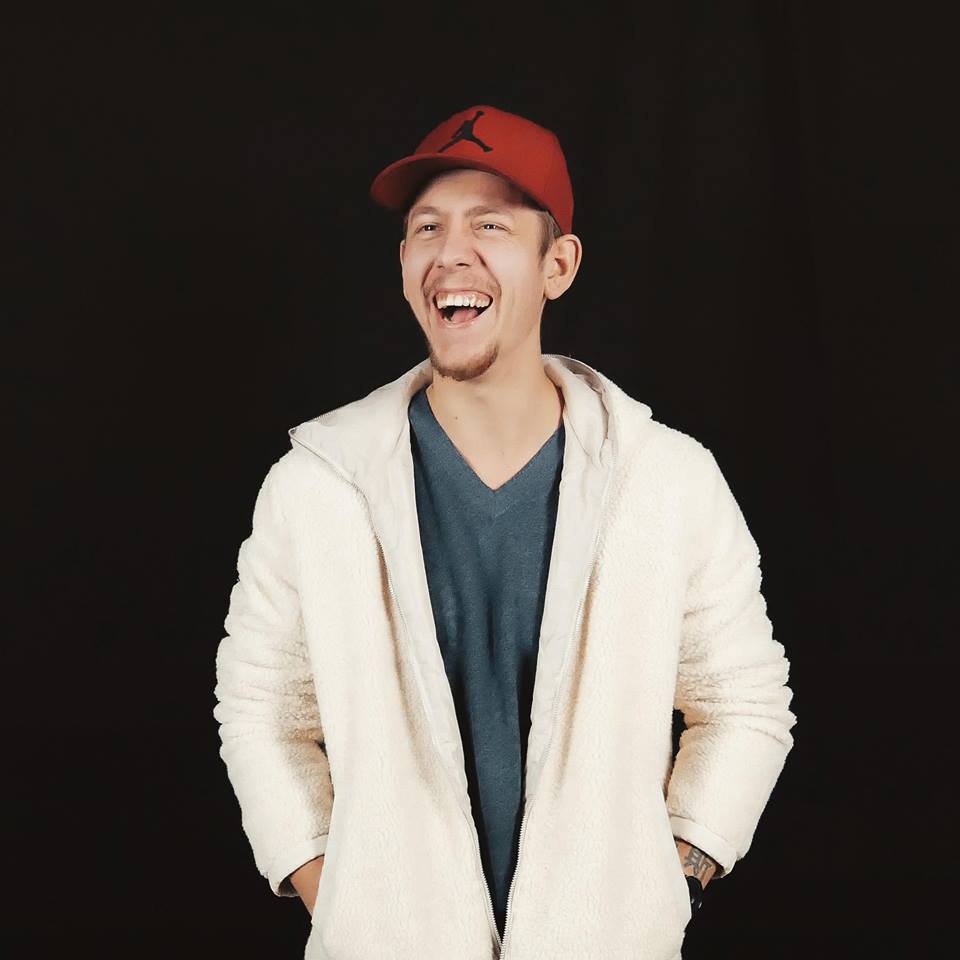 Tournament with Sebastian Stavland // continuous tournaments all day!
In 2018, Sebastian Stavland became one of the most high-profile Fortnite players in Norway. This spring, he has worked with several celebrities to promote esports, and collect money for the Cancer Society. Now he comes to us to play tournaments with and against you - who knows, maybe someone will actually manage to win against Sebastian Stavland himself!
There will be tournaments continuously throughout the day and there are prizes waiting for the winners! Everyone is welcome, experienced and inexperienced players, and we certainly encourage mum and dad to try their hand.
Sound safari // at 12:15, 13:45 and 15:15 in the Workshop tent
Join us on a sound safari! Here you can try different instruments, sing and have fun with music. Suitable for children of all ages.
The theater committee // at 12:30 and 14:00 pm in the Theater tent
- the performance where the Barnival audience helps decide the story!
Will 800 lions come down from the roof? Does the monster smell like puke or farts? Does the hero get laser vision or pink hair? Or is something completely different happening? You decide!
All stories have been created once. Some have thought about what the main character does, what choices the bad villain makes and whether the story ends well or badly. Someone has to make the choices so that exciting things can happen. Making a story is mostly about making choices - steal the plane or not, kiss the boy or not, hide or not, raise your hand or not. The theater committee is an improvised performance in which the audience participates in various ways and influences the action. Suitable for everyone from 5 years.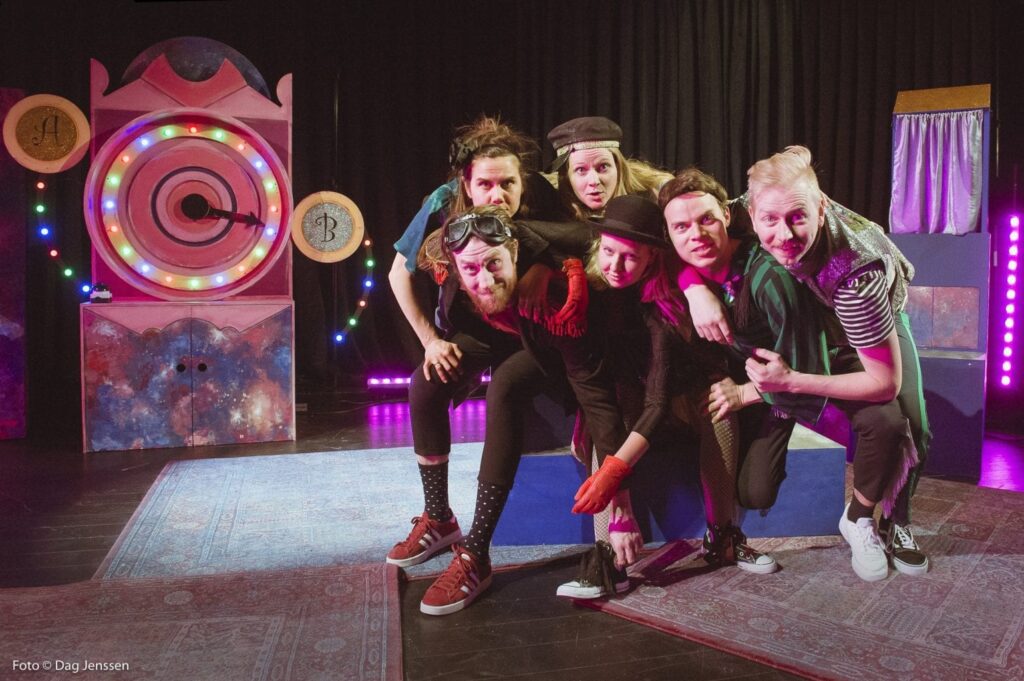 Twilight:City animal // at 13:00 on the main stage
There is little that warms the contemporary cold more than the fact that Tusmørke has made a positive prog-rock musical for children. They are already one of the country's best and most entertaining "rock bands", and with "Bydyra" they manage, with children as co-performers, to take their fantasy universes from far down the marsh and out into the asphalt jungle. Audun Vinger, Dagens nårsetliv.
Three friends wake up and discover that their house is in a thousand pieces! The tree they live in is cut down by the humans, so the animals move to the city. It is not so easy to settle in, and the animals discover that they are not the only homeless people in the human world. The animals adapt and find a new home in parks and backyards. It turns out that the human city, placed on top of nature, is not safe from nature's own whims. When the water rises and the city's underground rivers emerge, the concrete and asphalt are not as strong as they appear.
Cast: Benedikt Momrak (bass and vocals), Kristoffer Momrak (flute and vocals), Håkon Oftung (guitar and vocals), Martin Nordrum, Kneppen (drums), and Helge Taksdal (sound engineer)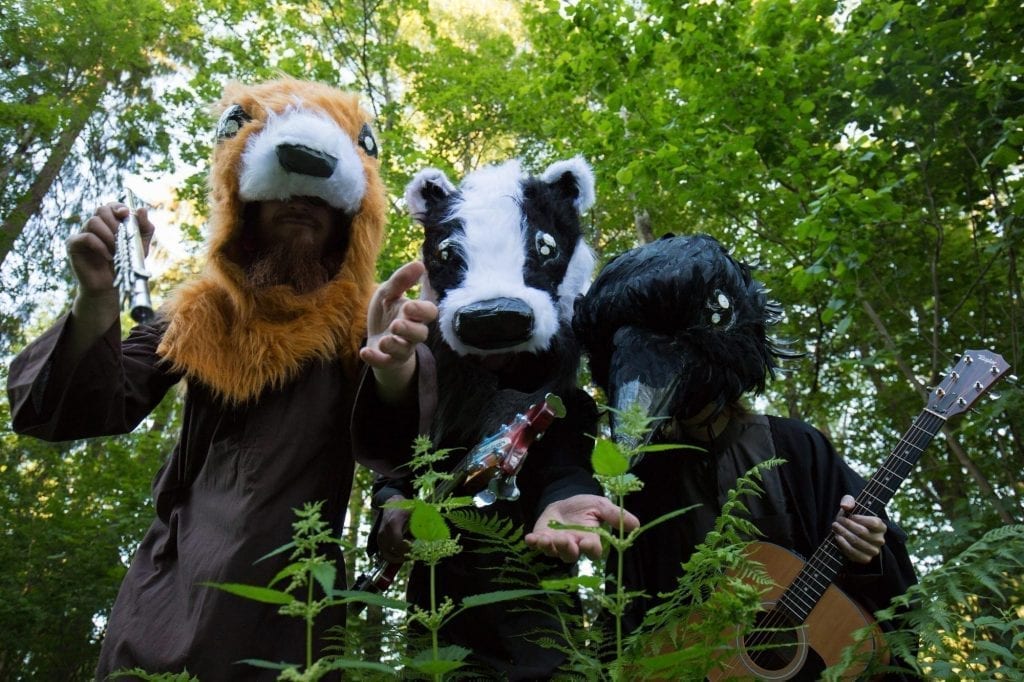 Photo: Terje Skår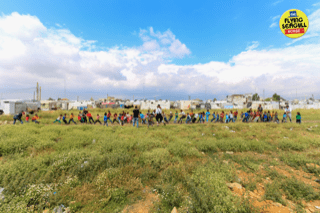 The Flying Seagull Project: Circus, magic and fun all day!
The Flying Seagull Project consists of musicians, actors, clowns, magicians, dancers, artists and all kinds of people who have goals in common;
To spread laughter and joy to those who need it most in the world. So far we have visited over 130 children in hospitals, orphanages, special schools, in slums and in refugee camps.
We believe that everyone has the right to a childhood filled with play, laughter and love.
We believe that those who have the most difficulty have the right to a break where they can just play and laugh, and forget everyday life for a moment. We believe that laughter prolongs life and that it is never too early, too late or too serious to spread joy to those around us.
The Flying Seagulls Norway is looking forward to spreading laughter at the Kongsberg Jazz Festival. It will be a wonderful mixture of fantastic performances, magnificent circus, silly conjuring and fun activities. We will have our own little area where things will take place throughout the day. This is suitable for everyone aged 0-100 and the only thing we are looking for is their laughter.
The income from Barnivalen will go directly to this autumn's big project in Asia. Over the course of 10 weeks, The Flying Seagulls will visit children and families on the run in Bangladesh, visit orphanages and institutions in India, as well as families who have lost everything in the natural disasters in Nepal. We want to visit between 10 and 15 thousand children, and see at least as many smiles.
ISAAC // at 14:40 on the main stage
Ella Marie Hætta Isaksen and the band ISÁK really made a name for themselves on the Norwegian music scene in 2018 - first when they paid tribute to Mari Boine at the live Spellemannprisen and then in Stjernekamp on NRK, where Ella Marie came away with the victory.
By mixing traditional joik, urban synths and a text universe that combines both English and Sami, ISÁK pushes the boundaries of what we usually define as pop music.
ISÁK consists of vocalist Ella Marie Hætta Isaksen, producer Daniel Eriksen (Alan Walker, The Wombats) and drummer Aleksander Kostopoulos (Mari Boine, Moddi, Adjagas, Pil & Bue).