Friday 03.07.15 am
Smeltehytta
Arild Andersen & Christian Meaas Svendsen
Concert start: 15:30
Single ticket price: NOK 250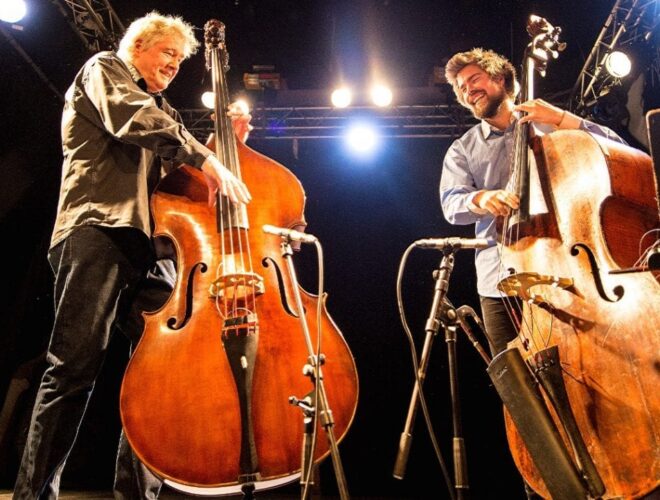 This is quite an event! The great bass master Arild Andersen meets one of the most promising young bassists on the Norwegian jazz scene, Christian Meaas Svendsen. Arild Andersen has a long, international career behind him, and he plays today better than ever. At the Kongsberg Jazz Festival, he has been central to some of the finest concerts in the festival's history.
Christian Meaas Svendsen is in the process of establishing himself emphatically in the Norwegian jazz milieu. In 2012 he was in the Jazzintro final with three bands! And he won with Mopti. Mopti has since released two albums, and both receive standing ovations from both the critics and the public. He has gradually contributed to several records, and the reception is unanimously positive. The level of his bass playing is impressively high, and this is emphasized by the fact that when Paal Nilssen-Love was looking for the absolute best musicians for his band 'Large Unit', he brought Christian along.
This duo has played one concert previously. In January 2014, they played a concert at Energimølla in Kongsberg for a delighted audience - who could hardly believe what they saw and heard.
Arild Andersen (bass) and Christian Meaas Svendsen (bass)