SOLD OUT!
Friday 06.07.18 am
Kirketorget
a-ha // Bel Canto
a-ha and Bel Canto share the stage at the Kongsberg Jazz Festival on 6 July 2018. Now 10 tickets sold!
Concert start: 18:00
Single ticket price: NOK 895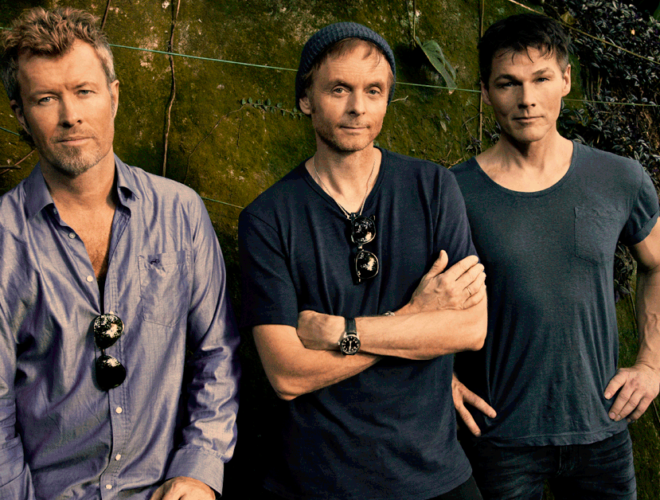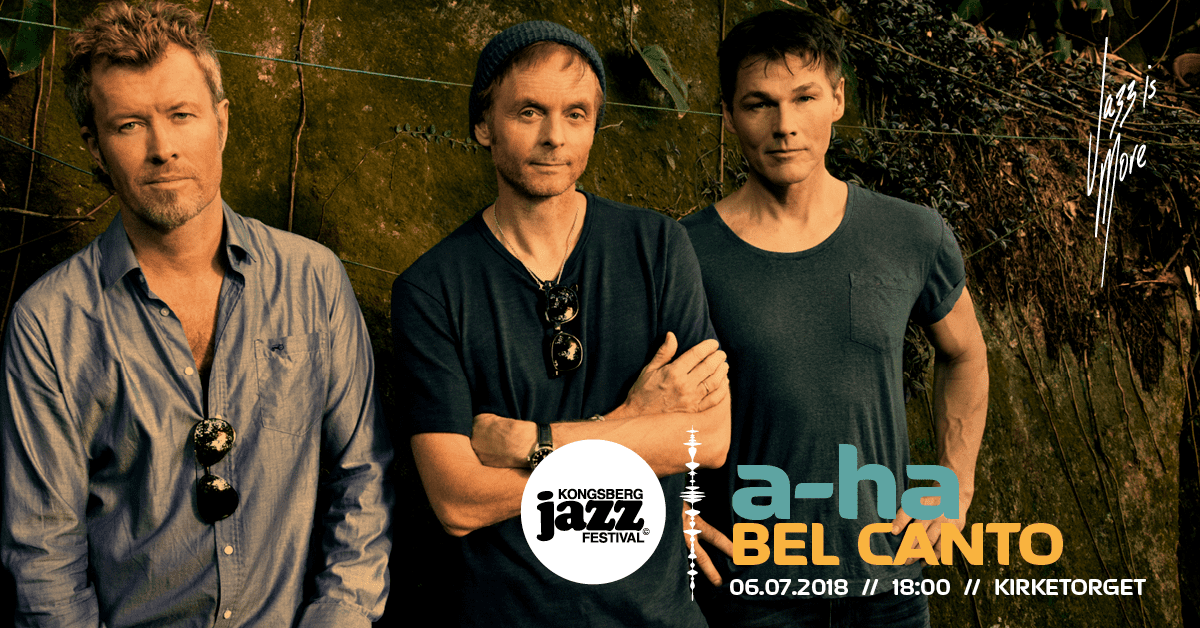 a-ha's previous world tour in 2015/2016 was seen by more than 500 people. In the summer of 000, the band embarks on yet another world tour, after completing the MTV Unplugged tour in the winter of 2018. The summer tour will only contain 2018-3 concerts in Norway and Kongsberg Jazzfestival will be the first with a concert on 4 July. It is the first time a-ha has performed at the Jazz Festival, and the band has not visited Buskerud since 6 sold-out concerts in Drammenshallen during their first world tour in 4. With Kongsberg-born Morten Harket at the helm, a-ha is now coming to Kongsberg for an exclusive performance on Kirkettorget!
Bel Canto is back on stage 30 years after his first album.
Bel Canto, which consists of Anneli Drecker and Nils Johansen, had great success both in Norway and abroad in the 1990s. Bel Canto became known for its stylish "Tromsø sound" - arctic electronica mixed with Anneli Drecker's distinctive voice. It is now close to 20 years since Bel Canto were active, and in the meantime Anneli Drecker has made a strong mark as a solo artist.
Anneli Drecker has also collaborated extensively with a-ha. She has sung a duet with Morten Harket on the song "Turn The Lights Down" from the album "Lifelines", and she has been with the band on tour as recently as 2016.
Age limit/TechnipFMC Teengig area
A separate drug-free area with no age limit will be set up at Kirketorget - in collaboration with our general sponsor TechnipFMC. In the area there will be separate toilets and the sale of non-alcoholic drinks. In the rest of the concert area, the age limit is 18. Parents who want to be with their children in a drug-free area must also buy a ticket for this area.
Concert times:
18:00 Doors open
20:00 Bel Canto
22:00 p.m
24:00 Done
Nachspiel at Kirketorget after a concert with, among others, live music by the Swing'it Dixie Band.
ADDITIONAL TRANSPORT:
NSB is setting up extra train departures after the concert in the direction of Drammen and Oslo. The train leaves from Kongsberg station at 01.00. Tickets can be purchased in advance in the NSB app (the departure will be visible in the app closer to the festival).
Extra transport is set up for the public on the occasion of a-ha's concert. Bus tickets can be purchased in advance here.
TØNSBERG-HORTEN-HOLMESTRAND-HVITTINGFOSS-KONGSBERG:
Tønsberg st.: 16.30 p.m
Horten st.: 16.55
Holmestrand st.: 17.20
Hvittingsfoss (petrol st. Best): 17.35
SOLD OUT: HALDEN-SARPSBORG-MOSS-DRØBAK-DRAMMEN-KONGSBERG:
Halden st.: 15.00
Sarpsborg st.: 15.20
Moss st.: 15.40
Drøbak, Sundbrygga: 16.20
Drammen st.: 17.00
SKIEN-KONGSBERG:
Skien st.: 16.10
HØNEFOSS – VIKERSUND – KONGSBERG:
Hønefoss: 16.35
Vikersund: 17.10
ROLLAG-KONGSBERG:
Cast: 17.20
ALL DEPARTURES RETURN AT 01.00 FROM HASPA