Thursday 07.07.22
Barnival park
Barnivalen 2022: Program Thursday
Finally, we can once again fill Barnivalparken with fun activities, workshops with music and song, bouncy castles, concerts, theater and a good atmosphere for three whole days! This year's most spectacular news is that we are setting up the Jazz Festival's stage icon for many years: TUBALOON!
Concert start: 11:00
Single ticket price: NOK 200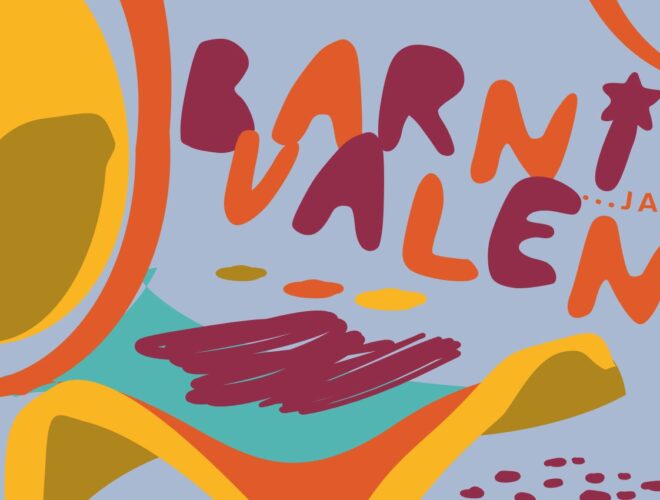 Barnivalen is a festival for, and by, children and young people. And our wonderful clerks help organize, so that you can experience all the fun that happens in the park.
At Barnivalen this year, we will be visited by many well-known and beloved artists. On Thursday comes:
– Rasmus and the World's Best Band//Tubaloon
Rasmus and the world's best band is a critically acclaimed and award-winning band from Trondheim. The band has sold well over 20 children's records, toured Norway, made lots of children's music for NRK SUPER and is behind modern children's hits such as "Puppan te pappa" and "Kosinus-sangen".
– Campingkompaniet//popup
Campingkompaniet is a traveling theater company consisting of actors Lisa Birkenes Thun and Sofia Knudsen Estifanos. Together they drive around Norway in the most colorful car on the road and play new, wild versions of Norwegian folk tales, with their very own twist. ...and a good deal of (environmentally friendly) confetti. And in their luggage this time they have the performance "The rice that had no heart on it".
– Swing'it Dixieband//Tubaloon
Swing'it Dixieband takes the audience on a journey 100 years back in time and across the Atlantic to 1920s New Orleans! They play catchy and entertaining Dixieland, with humor, little jokes, three buckets of charm and an out-of-tune banjo - served with straw hats, crossbows and lots of fun playing.
– Lågen Revue Theatre//Teaterteltet
Revygruppen originates from Lågen Arbeidstjeneste, which is a work and activity center in Kongsberg, with tailored services for adults with various types of disability. The revue theater is one of the most popular activities they have, and they have put on several big shows in Kongsberg Musikkteater. The activity is so popular that this year they can celebrate their 10th anniversary.
- Street art workshop with CFSN//Workshopteltet
Welcome to the spray workshop with CFSN. Here you get to spray a painting with colors from spray cans. The activity is of course free for children and young people.
– ExoKids//Tubaloon
Exo Kids are known for their imaginative universe and playful presence on stage. Many children may also recognize songs such as "Klin kokos opelsin" and "Superhelt" from NRK super radio, where several of the band's songs have been played a lot in recent years. Exokids consists of Signe Marie Sørensen and Trond Helge Bårdsen. And with them on the journey they also have Bård Berg on drums and Njål Uhree on bass, synth and vocals. Together, the gang promises a fireworks display of an extraterrestrial party - with catchy tunes, danceable rhythms and highlights from the group's two albums, stitched together especially for festivals, sun and summer.
Thursday 5 July
11:00 The park opens
11:15 Theatre: Campingkompaniet
11:30 Workshop: Street art with CFSN
12:15 Concert: Swing'it
12:30 Theatre: Lågen Revy Theater
13:00 Theatre: Campingkompaniet
13:00 Malejam: Art
13:45 Workshop: Street art with CFSN
14:00 Concert: ExoKids
14:30 Barnival film – Krona Kino: Minions: The Story of Gru (Age limit: 6 years)
14:30 Theatre: Lågen Revy Theater
15:15 Concert: Rasmus & the World's Best Band
11:00-16:00 The Flying Seagulls
16:00 The park closes
The full program is printed on paper, but here is also a link to a digital, flippable program -
DIGITAL CHILDREN'S CARNIVAL PROGRAM 2022
We look forward to seeing you at Barnivalen!